---
Greece must continue with reforms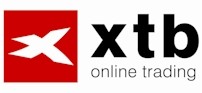 Europe this week preparing for the outcome Meeting of Representatives of the largest economies in the euro zone and further progress in resolving the debt crisis. This meeting may indicate the future of Greece. The first round of talks began on Monday when German Foreign Minister Guido Westerwelle hosted a ministerial colleague from Greece Dimitris AVRAMOPOULOS. Friday will be held in Berlin, Chancellor Angela Merkel's meeting with the new Greek Prime Minister Antonis Samaras. French President François Hollande, Thursday will act in Berlin with Chancellor Merkel and Saturday with the Greek prime minister Samaras in Paris.By contrast depart Athens on Wednesday's meeting Eurogroup chairman Jean-Claude Juncker.
Greece has undertaken a series of economic reforms and spending cuts totaling € 11.5 billion in 2013-2014. Inspectors of the International Monetary Fund, the European Union and the European Central Bank will return to Greece to resume talks in early September. The ongoing recession makes it difficult for the Greek government to achieve fiscal targets set by international lenders. Country and lags in the implementation of the required reforms, something Germany and other eurozone countries.If the troika of international lenders discovered deficiencies, it could decide to halt financial aid to Greece.
Greek Prime Minister Samaras hopes to again discuss the conditions for the granting of financial aid to Greece. German officials and legislators, but made it clear that they no longer want to allow more time to reach the destination. After the Monday meeting with his Greek counterpart Westerwelle said that Greece must implement existing reform programs and insisted that "considerable softening of contracts and the agreed reforms is not from the perspective of the German government possible."He added that Germany wants Greece to remain in the euro zone," but the key to success lies in Athens. "
---
---
Řecko musí pokračovat s reformami
Diskuze a názory
Na dané téma nejsou žádné názory.