---
Eurozone private sector activity eased in August drop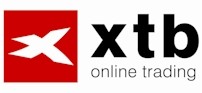 Eurozone private sector activity after many months of decline eased, but remained in continuous contraction of the seventh month. Composite indicator, which tracks data Purchasing Managers industry and services eurozone rose by 0.1 points to 46.6, said preliminary data Markit Economics. Neutral limit of 50 points separates growth from decline.
The manufacturing sector slowed decline, the opposite development occurred in services. In the manufacturing sector has improved conditions, although remained in continuous contraction of thirteen months. In the largest economy, Germany, and France was stabilized.Production slowed the sixth consecutive month. New orders declined for fifteen consecutive months, the monthly decline in August eased. Also, completion of existing orders decline was lower than in July. Job creation remained in recession since December. While in Germany manufacturing companies resumed hiring, employment in France continually declined since March. Delivery periods are shorter again, buying activity remained weak. Average input prices decreased the third month in a row, the decrease rate was the lowest in the entire period.Prices of finished products due to weak demand and strong competition slightly decreased the third month.
Eurozone service sector activity remained in contraction of the seventh month, compared with July, there was a slight deterioration. New orders and backlogs fell continuously thirteen months, but the rate of decline eased mom. Employment remained drop eighth month. Future outlook scored stabilize after dropping to 3.5 - year low last month. Input prices increased for the second month, the fastest rate since May, while prices of services decreased again.
Preliminary activity measure industrial area in August jumped to 45.3 points from 44.0 points a three-year low in July, and the result surpassed the consensus forecast 44.1 points. In Germany PMI decline eased to 45.1 points from 43.0 points a three-year low and remained in contraction of the sixth month. This result exceeded the majority consensus 43.4 points. In France, activity index drop PMI eased to 46.7 points from 43.4 points in July and remained in the negative sixth month.
Preliminary Eurozone services activity index in August fell to 47.5 points from 47.9 points in July and fell by a tenth for the majority expectations.In Germany, the services PMI unexpectedly fell to 37 - month low of 48.3 points from 50.3 points and fell short of the expectations of the majority 50.0 points. In France, the services PMI rose to 50.2 points from 50.0 points in July.
---
---
Aktivita soukromého sektoru eurozóny v srpnu zmírnila pokles
Diskuze a názory
Na dané téma nejsou žádné názory.