---
Beef production in July increased by 3 pct in the U.S.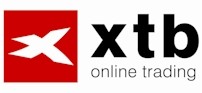 Commercial beef production in July in the United States decreased by 2% to 2.20 billion pounds a year grew by 3%, said the statistics of the Ministry of Agriculture. Tempo defeats was 1% higher than in the same period last year and the average live weight increased.
Pork production slowed mom of 2% to L 1.72 billion and growing annually by 5%. The pace of slaughter increased by 5% and the average live weight stagnated.
Veal production decreased by 6% to L 9.5 million, and lamb and mutton production jumped by 14% to 12.5 million pounds.
Total commercial red meat production in July fell by 2% to L 3.94 billion a year grew by 4%. In the first seven months of this year slowed down the production of beef and veal 1% and 8%, and increased production of pork, lamb and mutton by 3%.
According to the USDA monthly outlook influenced defeats forced increase prices of cattle, beef and plans to expand the herd in the future. Imports of meat in the first half of the year jumped by 19%, while exports slowed by 11%. Import of cattle this year increased by 22%.Beef production this year is likely to slow down by 2.3% to 25.58 billion pounds, and domestic consumption is almost flat. While meat imports will increase by 19.4% to 2.45 billion pounds, exports will slow down by 11% to 2.47 billion pounds.
Due to the high cost of food and producing less corn and soybeans in 2013 will be a decrease in pigmeat production in the U.S. by 1.2% to L 22.9 billion. Consumption of red meat and poultry meat is likely to fall for the first time since 1990 under L 200 per person. In the second quarter of this year increased annual pork exports by 8%, China was the third largest customer.USDA expects pork exports this year will increase by 3.9% to 5.39 billion pounds in 2013 will stagnate. Production this year will grow annually by 2.1% to L 23.2 billion.
---
---
Produkce hovězího masa se v červenci meziročně zvýšila o 3 pct v USA
Diskuze a názory
Na dané téma nejsou žádné názory.