---
Markets
  |  August 27, 2012 10:56:00
Another round of quantitative easing in the U.S. will soon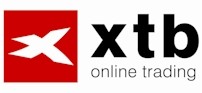 President of the Council of Governors of the Federal Reserve Ben Bernanke has said 22nd August letter to the Chairman of the parliamentary Committee on Oversight and Government Reform Darrell Issa, the central bank has room for further relaxation of monetary policy to support economic recovery. He repeated the statement of the board of 1 August, the Fed will provide "further stimulus measures if necessary," and also earlier remarks to Congress that monetary policy is "not a panacea" and the legislators themselves should support legislative proposals that will improve the economy.He also said that the previous stimulus - including two rounds of quantitative easing in which the Fed bought securities worth $ 2.3 trillion - clearly contributed to a stronger economic recovery and prevent the possibility of a slide into deflation. At present, the program Operation Twist, the Fed under this program will replace government bonds with short validity periods for bonds with long maturities and spent a total of $ 667 billion. "Changing monetary policy usually takes several quarters to achieve the effect on economic activity," Bernanke said.
Minutes from the Fed's board of 31 August-first September indicated that the majority of board members ready to support monetary easing relatively soon if the incoming information confirms the sustainable rate of economic recovery. Annualised growth in the U.S. economy slowed in the second quarter from 2.0% to 1.5%. It is likely that the Fed will start a third round of quantitative easing at its next meeting was 12 to 13 September.
---
Last news from the section Markets:
---
Další kolo kvantitativního uvolňování začne brzy v USA
Diskuze a názory
Na dané téma nejsou žádné názory.