---
USA - the volume of short positions continues to decline, but at the CME on the new "peak"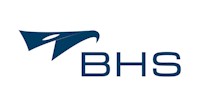 The volume of short positions, according to statistics, currently published in the first half of July on the Nasdaq and NYSE Group also slightly decreased.
The NYSE Group, the number of shares sold short compared to the end of June fell by nearly 74 million to 13.816 billion shares.
On the Nasdaq, then the total amount of short positions also slightly decreased by about 90 million to 7.610 billion shares. The so-called. short ratio, taking into account the average daily trading volume on the market in relation to the volume of shares short, thanks and improved liquidity, decreased from 4.67 to 4.22 on the day.
Regarding the issues traded on the PSE, there was again a difference in development. The new 3-year highs, the volume of short positions on the CME. During the follow up period of 14 days almost 28 thousand faint. shares 5,589 million shares.
In the other hand, the volume of KITD short positions further decreased this time by about 132 thousand. to 15.348 million shares. It is the lowest in the last 8 months. Just as an all-time high last April on the title in the amount of 22.841 million shares. Current statistics actually too however does not reflect what is happening on the title in the days after the last publication of financial results that were reported 14.8 "After market".
The Nasdaq remains the most short-sold shares Sirius XM Radio (259.7 million), followed by Frontier Communications (227.6 million) and Intel (152.4 million). Due to the free float are headed to another company. It is, however, a firm with a low market capitalization and is practically unknown.Mentioned KITD but in this ranking, despite the aforementioned decline, it ranks last in the "TOP 10".
The NYSE then to 15.8 most were short on Bank of America (220.3 million), Nokia (218 million) and Johnson & Johnson (186 million).
J. Ramakrishnan
---
---
USA - objem short pozic nadále klesá; u CETV však na novém "maximu"
Diskuze a názory
Na dané téma nejsou žádné názory.