---
Activity manufacturers Dallas area in August declined slightly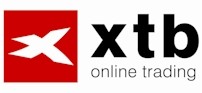 Activity manufacturers Dallas area, after falling in July stabilized and the outlook is slightly improved. The current activity index decline slowed in August to -1.6 points from -13.2 points in July, said the survey by the Federal Reserve Bank of Dallas. The decline in July was the steepest since August 2008. Activity Index remained below the second month in a neutral zero level that separates expansion from decline. The result of the survey surpassed the majority consensus -7.0 points. Only a fifth of those surveyed corporate activity declined in August. Outlook remained positive fourth month.
Indicator slowed production to a minimum three-month index and use of production resources at four-month low, and both maintain continuous growth ninth month. New orders fell to a neutral level, existing backlogs of orders decreased second month in a row and the index of suppliers was the first contraction since May. Increased employment indicator and maintain continuous expansion of 22 consecutive months. Increase occurred indicator stocks of inputs and finished goods inventories rose for the first time since April last year. Also headed up input prices, although the increase was the slowest since July 2010.Manufacturers cut their prices of finished goods sixth consecutive month, the rate of discounting was very mild. Future activity index slowed only drop to -5.1 points from -7.3 points in July.
---
---
Aktivita výrobců oblasti Dallas v srpnu jen nepatrně poklesla
Diskuze a názory
Na dané téma nejsou žádné názory.