---
German consumer confidence remains stable in September, GfK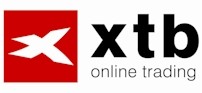 The mood among German consumers remain in September, despite the weakening economy remains stable, said the latest survey. While the indicator of income expectations and spending plans in August saw a slight decline, the economic outlook was much more pessimistic. GfK Group predicts consumer confidence index unchanged in September at 5.9 points, and the result confirmed the mainstream expectations. In August the index rose by 0.1 points.
Indicator of economic expectations significantly weakened the third month in a row, due to fears of an economic slowdown, which had a negative impact on the revenue outlook and trend of consumption. After a decrease of 8.6 to -5.6 points in July, in August fell by 13.3 points to -18.9, and significantly below the level in the same period last year (+13.4).
Index future revenues declined only slightly in August by 4.7 to 31.6 points after reduction by 3.8 points to 36.3 in July. Despite weakening surpassed the level in the same period a year ago (27.6). Consumers continue to expect positive development of revenues and stable labor market. Negative factor appears to be the continuing rise in fuel prices.
Indicator spending plans scored after three months of growth, a slight decline. After growth of 3.1 points to 35.8 in July worsened in August by 2.7 to 33.1 points. In the same period a year ago showed a 36.9 points. Despite the uncertain economic outlook, household consumption remains at a high level. Stable labor market and higher disposable income compared to previous years, are positive factors supporting large purchases. Due to the financial crisis, there are still strong reservations about savings.Private consumption should continue to play an important role in the German economy in 2012. In the first half increased expenditure on household consumption annually by about 0.5%. GFK expected growth of real private consumption this year by 1.0%.
---
---
Spotřebitelská důvěra Německa zůstane v září stabilní, GfK
Diskuze a názory
Na dané téma nejsou žádné názory.