---
Tropical Storm Isaac near the coast of Louisiana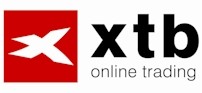 National center for the Hurricanes (NHC) issued a warning for the state of Louisiana, Mississippi and Alabama. Remained in force warning that the storm could strengthen to a hurricane. Today at 10 am the storm was Isaac located about 205 km from the mouth of the Mississippi River. She was moving northwest at 19 km / h wind speed reached by Saffir-Simson scale 110 km / h (The first stage is a hurricane force wind of 118 km / h to 153 km / h). Podle NHC storm may intensify during the day the hurricane hit Louisiana coast tonight or early Wednesday morning.
U.S. states of Louisiana, Mississippi and Alabama on Monday declared a state of emergency on Sunday declared a state of emergency, state of Florida and has seen strong winds and rain. Governors State endangered ordered the mandatory evacuation of coastal residents. On Sunday, the storm swept Haiti, which killed seven people. Evacuation of New Orleans in preparation for the time being, the city has invested tens of billions of dollars into the construction of new levees and is well prepared for a hurricane.
According to data of the U.S. Energy Agency (EIA) of 27 August was evacuated 346 of the total 596 oil rigs in the Gulf and workers were pulled out of the 41 drilling rigs out of 76 operating in the Gulf. According to reports, the operator estimates that the closure of 78% of the daily oil production (1,076 miles b / d) and 48% of the daily production of natural gas (2,165 billion cubic. Feet). Shevron and Shell were among the companies that have interrupted production. It stopped almost 1.1 million b / d of refining capacity, particularly in the state of Louisiana.
U.S. light crude oil price to October delivery on Tuesday morning continuously strengthened 60 cents to $ 96.07 per barrel Monday offset the sale, at which depreciated by 67 cents. $ 98.29 three-month highs on Thursday attacked. Price of North Sea Brent today rose 38 cents to $ 112.64.
---
---
Tropická bouře Isaac se blíží k pobřeží Louisiany
Diskuze a názory
Na dané téma nejsou žádné názory.