---
Markets
  |  August 29, 2012 15:39:30
Why stocks grow? For it is the crisis ...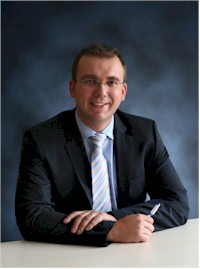 During the second half of the holidays, the global stock markets quickly surged to levels close to the highs, reached after a painful autumn 2008. The German DAX since the beginning of the holidays has given almost 10% and the U.S. S & P then almost 4%. The growth, disrupted only a few corrections, and occurs from the end of May.It seems that this year investors following the proverbial "Sell in May - and - go away" probably not worth it.
How is that possible when "the worst crisis in decades" its invisible tentacles crushes almost all sectors of the world economy? Maybe it really is a little different. Undoubtedly, we are witnessing a crisis swelled and debt-fed public budgets, and without any previous savings could only afford economy in periods of boom. In a little leaner times, however, these sources are drying up, and because public consumption and investment are part of the overall macroeconomic balance, we feel that the decline in the overall economicefficiency.
Private sector as such but apparently no crisis and there is no real results quarter after quarter show that companies are able to cope with lower demand increase its effectiveness very fairly. So no matter escalated, the euro zone debt crisis may stock markets, including European ones, grow. In this respect, the behavior of investors may begin to differ from the recent past. RISK Switch - On / Off may already ceases to have only two extreme positions, and investors are starting to rationally choose where the real potential is and where it is not.
Even if we look at the situation is notorious black glasses, we get a logical way to justify this behavior. What could be a better hedge against big mess of the financial system than shares in healthy companies that produce food, medicines, energy or provide services that people will always need?
Let's not fool ourselves that financial markets in the future, do not wait any longer and busts greater turbulence and coherence of the public and private sectors is substantial.Současný development escalating debt crisis on the one hand and the growth of most equity markets on the other hand, however, may at least slightest promise of the return of rationality in investor behavior and the gradual realization of the fact that the problems of some countries to repay their debts does not necessarily fall functioning of the entire economy.
Lukas Vacha,
Sales Director
Conseq Investment Management, Inc.
---
Last news from the section Markets:
---
Proč akcie rostou? Je přece krize…
Diskuze a názory
Na dané téma nejsou žádné názory.