---
The U.S. economy continues to grow moderately, Fed Beige Book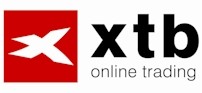 Report on the state of the U.S. economy for the last six weeks or Fed's Beige Book, describes a modest to moderate pace of growth of economic activity in most areas of central banks. Contrary to the previous report, there has been some improvement in ratings. Employment was surprisingly stable or slightly increased in most regions. Improvement in the housing market and retail helped outweigh weakness in manufacturing. Manufacturing activity was mixed and as a somewhat more positive outlook.In six areas, manufacturers expect increasing demand and only two drop.
Continued influx of positive news from the housing market. All twelve regions saw an increase real estate sales, prices and new housing construction. The commercial real estate market also came mostly positive news. In tourism activity has remained strong in six areas and very good prospects. In some areas, especially in Florida, observed a decrease in tourists from Europe.Conditions in agriculture were mixed, due to continued drought that hit the Midwest. Wage pressures were generally subdued, prices of finished products is relatively stable despite a slightly higher input prices. As a result of drought, prices of cereals and other food ingredients.
---
---
Americká ekonomika pokračuje v mírném růstu, Béžová kniha Fedu
Diskuze a názory
Na dané téma nejsou žádné názory.