---
Investor appetite for risk
Commodities its summer "Olympic" power defeated both shares and bonds, and the U.S. dollar. Positive sentiment that has poured markets central bankers, investors, attracted a huge appetite for risky assets. Those stop shop to change the so-called "safe haven" assets respectively. safe assets and pounced on commodities.
What caused the rise in commodity prices?
How responsive exchange rates, equity prices and commodity Fed quantitative easing, we had the opportunity to observe since 2008 twice already. So, from empirical experience, we can say that the expansionary monetary policy has on the development of financial markets, the impact of several legitimate. The first is the decline of the dollar against other world currencies. Dollar weakens, because of its abundance in circulation grows. This is due to the fact that the Fed buys bonds (especially the state) or other assets for printed money. More dollars available in the market the means of their lower value. Cheaper then the dollar is one of the reasons of higher investor interest in commodities because their price expressed in other currencies falls.
Another reason commodity prices due to monetary easing seen from the following analogy. Growing demand for bonds initiated by purchasing U.S. central bank, pulling up their market price. Because debt instruments have a negative correlation between price and interest rate, a higher price leads to lower market interest.Lower yield bonds bankers to look for alternative investment opportunities to achieve their desired portfolio returns. Moreover, due to quantitative easing, banks have on their balance sheet more available funds gained from the sale of assets (bonds) Fed. Sometimes even the central bank buys from commercial banks and lower quality bonds (not just government), which also purifies their balance. Subsequently, better balance creates space for selecting riskier investments such as commodities.
It is striking that the banks 'QE' preference, both in terms of possible clean balance sheets and enhance the performance of their portfolios. No wonder that investors are hungry their expectations in the summer drove up commodity prices and upward.
Quantitative easing is always a positive sign for growth in commodity prices. This is confirmed by the graph below, where you can see the development of commodity index (The Thomson Reuters / Jefferies CRB index) at QE in the U.S..
Graph: Trends in commodity index in 5 years
Source: Bloomberg
In the summer of 2008, before the collapse of one of the largest U.S. investment bank Lehman Brothers and before the outbreak of the credit crisis in the U.S. reached its peak of 470 index points.Then just follow the steep fall. Which stopped when the first round of Fed easing kvantitavního.
The same phenomenon can be seen in the graph in the second round of QE. This summer's price increase was therefore mainly due to expectations that the Fed action called "QE" (quantitative easing) at the end of summer again repeated. And so from the end of June, where he held a two-day European summit peak, the index gained more than 14 percent.
Graph: Trends in commodity index zaposlední year
Source: Bloomberg
For complete accuracy is important to mention that the increase in prices of some commodities were influenced by other events. For example, drought in the Midwest drove up the price of cereals and unrest in the Middle East, the oil price.
NB Commodity Index (The Thomson Reuters / Jefferies CRB Index) measures the performance of 19 commodities. The largest share of the energy, which include oil, gas, petrol. Behind him followed the "Softs" or "Soft Commodities" which ranks among the coffee, cocoa, sugar, cotton, soybeans, orange juice. Furthermore, industrial metals such as aluminum, copper, nickel. Fourth ranking are cereals, namely wheat, maize, soya. These are followed by precious metals, namely gold and silver. Have the smallest share of livestock, where include pork and live cattle.
Michala Moravcová
Vystudovala Vysokou školu ekonomickou v Praze obor Finance. Působila ve společnosti WOOD & Company v Praze, kde pracovala jako trader na akciových trzích. Specializovala se zejména na trhy střední a východní Evropy. Momentálně pracuje jako analytička finančních trhů ve společnosti Bossa. Součástí její práce je analýza domácí i zahraniční makroekonomické situace a její vliv na finanční trhy, zejména na forex. Věnuje se ekonomickému vzdělávaní veřejnosti a publikaci ekonomických článků.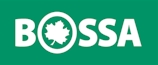 Společnost BOSSA je stabilním obchodníkem s cennými papíry, který se v evropském hospodářském prostoru pohybuje již 17 let. Za dobu své existence se dočkala mnohých ocenění. Např. časopisem Forbes byla několikrát označena za brokera roku a to zejména na svém domácím - polském trhu. Od roku 2012 vstupuje také na trh český, kde může své klienty oslovit obchodní platformou Metatrader 4 pro PC i mobilní zařízení, kamennou pobočkou v centru Prahy, technickou podporou i zpravodajstvím v českém jazyce, stejně tak strukturovaným systémem bezplatného vzdělávání, které zajišťuje tým zkušených odborníků i mnohaletých traderů.
---