---
Pension reform as an opportunity to take their future into their own hands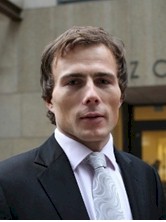 Current demographic trends in the Czech Republic shows a clear trend of population aging. When will today's most numerous people in their thirties to retire, will fund their pensions perform significantly fewer active workers than it is today. The current system of continuous financing of pensions therefore consider unsustainable and efforts leading out of funds to private savings to be correct.
Unfortunately, it appears that the pension system is a topic on which the political class can not agree on a long-term and its newly approved version may undergo significant changes (as was the case in Poland, Lithuania, Hungary and the Slovak Republic). The risk of such changes must consider every man for himself. But even for those who are worried that there is the possibility, if not almost an obligation, save for their old age differently. In addition to traditional options, such as liquid assets in bank accounts, investments in securities or real estate, the newly approved pension reform offers even her third pillar.
It is nothing else than a reformed old pension plan. Until now, the savings of pension schemes on one meeting with its own funds the fund manager. Evaluation therefore not directly dependent on how much the fund entrusted to evaluate resources, but how many "ascribed" to its clients. With the separation of property from the estate administrator participants (similar to a mutual fund) the valuation will be much more depend on the current value of the invested funds. At the same time disappear obligation to fund an annual basis to clients reached hardest zero appreciation, which meant actual cover losses from the shareholders' money. This will make it possible to offer clients different strategies that can be profitable.The client will have to decide whether to choose rather cautious strategy based mainly on bonds, stock or growth-oriented strategy. Quite generally speaking, the younger the client, the investment can be more dynamic. Conversely, with increasing age, the risk of the portfolio should decline.
Many people have the experience of the past do not believe any private funds, are afraid of their tunneling. Personal negative experience and subsequent skepticism of that man loses part of their savings criminal behavior of certain individuals, it is understandable.On the other hand, it must be said that the legislative environment of the banking and capital markets, which is under the supervision of the Czech National Bank, since the nineties greatly cultivated and clients enjoy a much higher level of protection for their investments.
David Kufa
Conseq Investment Management, Inc.
.
---