---
Current monitor Czech valuation of shares (12 September 2012)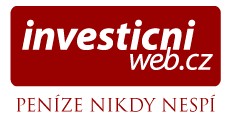 Czech Savings Bank analysts view the most liquid titles PSE.
Erste Group: Shares in recent weeks to grow strongly, supported helped by positive sentiment in connection with the planned measures to encourage the ECB to the European economy.
CEZ: Shares in the last week given over part of the profits, which helped them solid results for the second quarter as well as news about the planned sale of productive assets.
Telefónica CR:Shares are already traded ex-dividend from last year's profit (CZK 27 per share), which is due on the 10th October. The payment of the capital reduction in the amount of CZK 13 per share is likely to occur in early November. PPF unveiled its ambitious plan to enter the Czech mobile market to offer "tens of percent" lower prices than existing operators. If this has happened, it would reduce the margin of current operators, thus Telefonica.
CME: Shares during the last week showed more than 10% boost in response to the report on the sale of bonds in the amount of EUR 104 million with 11.625% coupon and maturing in 2016. As a consequence, improved debt profile, but at the expense of higher interest costs.CME therefore currently has no debt maturing before 2015, so it has relatively enough time while waiting for better times in the advertising market.
ORCO: MS lowers price target to 1.65 EUR and a recommendation to "hold", mainly due to the successful restructuring of the bonds, the company has successfully exchanged the vast majority of their bonds into shares, and thanks to advances in refinancing debt at nominal value of EUR 286 million related with GSG portfolio. The decrease from last week related to the influx of new shares resulting from the exchange markets bonds into shares.
Read also:
Precious metals to the end of the year: outlook unclear
---
---
Aktuální monitor ocenění českých akcií (12.9.2012)
Diskuze a názory
Na dané téma nejsou žádné názory.