---
The volume of short positions continues to decline in Nokia on record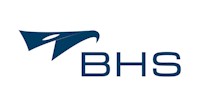 The volume of short positions at night, according to statistics published in the second half of August on the Nasdaq and NYSE Group continued to decline. However, in absolute terms, especially on Nasdaq, only slightly.
The NYSE Group, the number of shares sold short compared to mid-August fell by almost 108 million to 13.709 billion shares. Mention may be the largest in terms of volume of shares short in this market advanced Nokia (NOK) in the first place, he exchanged positions with Bank of America (BAC).While mobile phone manufacturers Shorty volume increased by 28 million shares to 246 million shares, that is probably the all-time high, the BAC has decreased by nearly 4 million to 216 million shares.
On the Nasdaq, then the total amount of short positions only decreased by nearly 9 million to 7.601 billion shares. The so-called. short ratio, taking into account the average daily trading volume on the market in relation to the volume of shares short, however, increased from 4.22 to 4.91 on the day. This was due to weaker liquidity.
Regarding the issues traded on the PSE were insignificant changes. For the sixth time in a row there has been a decline in KITD, however faint of about 143 thousand. to 15.205 million shares. The CETV then only about 19 thousand. to 5.57 million, ie the degree and volume of short positions only slightly retreated from the previous 3-year highs. It should be noted that it is the second half of August was the CETV literally "sleeping" and the current movement in September may be due to the major changes in the volume of short positions. Support, however, is certainly the announcement of debt refinancing and the weakening dollar.
With the introduction of new products to the forefront of monitoring receive more shares again and Apple (AAPL). For those we can mention lackluster growth of short positions to the end of August by about 308 thousand. to 13.591 million shares. This is roughly the average daily volume. In the last year, the title of the most zashortováno 15.187 million shares (15.6), while the lowest is 8.093 million (to 13.4).
Thanks also marked Tuesday's first interview since the IPO M. Zuckerberg is vividly back to equities Facebook (FB). They experienced yesterday because the best ever session from entering the market, when in response strengthened by +7.73% to $ 20.93. The title was the end of August, however zashortováno 85.35 million shares, ie 2.6 million less than in mid-August.Then the volume of short positions on the title just yet achieved the highest volume. At the end of May, the volume short while "only" 34 million shares.
J.Zendulka
---
---
Objem short pozic pokračuje v poklesu, u Nokie na rekordu
Diskuze a názory
Na dané téma nejsou žádné názory.