---
Markets
  |  September 25, 2012 10:42:34
Question marks next few weeks - EUROFIN, Spain, Greece?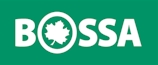 Two of the largest central banks in the world have opted for the extra strong cash doping their economies, but the global economy is still definitely not out of the woods.
Financial markets after the Fed's statement from the ECB last week found themselves in the euphoria. Both institutions had opted for additional financial support to their economies, greatly exceeded any expectations. While the U.S. will remain open indefinitely support faucets, Europe will impose conditions. A mere form and scope of these terms have become a subject contrary to other representatives of leading European economies. Everyone makes it clear that the optimism of the financial markets debt crisis is resolved.
This weekend took place in Nicosia, Cyprus downhill EU finance ministers. A major bone of contention seems to be different views on the form of the joint supervision. While German Finance Minister Wolfgang Schaeuble and his colleagues from Sweden, the Netherlands and Poland suggest a more cautious approach and argue the fact that the ECB will not be able to handle bursts from January 6000 inspection of the euro area financial institutions, the opposition represented by the French Minister Pierre Moscovici vzvala for increased efforts to make this deadline was met. Further negotiations will continue this week. On Friday in Rome meet Spanish Prime Minister Mariano Rajoy with his Italian colleague Mario Monti and the next day is Angela Merkel and French President Francois Hollande in Germany.
A key factor for any further action will decide whether and to what extent Spain intends to apply for another eurozone finance. Certain indicator may be the fact that the Spanish Minister of Finance in Cyprus said that the country's ambition to reduce the state budget deficit this year of 8.9 to 6.3 percent. Louis de Guindos also did not rule out raising the retirement age, but the final is expected to resume later this month. It is necessary to note, however, that all these measures are faced with a wave of indignation in Spain alone. Against budget cuts over the weekend stood in the streets of Madrid 65 000 protesters.
The situation in Greece is also not satisfactory, but the verdict "Troika" on whether Greece may continue to receive financial injections, has been postponed until October.
Optimism in the financial markets has yet persists in anticipation of future events. The attention of investors is more and more focused on what is happening in the U.S. and China. While in the U.S., we expect fighting climax of the state budget over China still hangs in the balance as they deal with the ongoing slowdown in the economy.
---
Last news from the section Markets:
---
Otazníky následujících týdnů - eurofin, Španělsko, Řecko?
Diskuze a názory
Na dané téma nejsou žádné názory.