---
What will be the development of oil prices?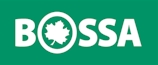 Last week, we have witnessed surprising oil price developments. Price of black gold after the official announcement of the third round of quantitative easing (QE3) by the Fed released downwards instead of the expected upward movements.

Why was this so?

U.S. WTI crude oil since the end of June (the level of 77.20 USD per barrel) into Friday morning 14th 9th 2012, when it attacked the level of 100 USD, strengthened by more than 25 percent. It was on 14 9th 2012 Federal Reserve Chairman Ben Bernanke officially announced another round of quantitative easing (QE). This was in line with other risky assets as well as the currency pair EURUSD.Hungry for risk in the summer of perceived positively promoted mainly statements of European leaders, the subsequent approval of possibilities bond purchase troubled European countries and expectations of QE3 already mentioned. For this reason, it is possible to believe that the very act of the U.S. central bank was previously included in the price through expectations. itself when the Fed actually confirmed another round of QE, many investors who have speculated on the situation earlier, concluded their profits and oil sold.

Another factor that worked last week against the price of oil, the declaration of Saudi Arabia to increase daily production. She stated that it is able to increase daily oil production by up to 100,000 barrels per day and so prevent the sharp rise in the price of this commodity.

What can we expect in the future?

What speaks in favor of a price drop?

From a fundamental point of view, should oil prices fall rather than rise. This stems from declining global demand for this raw material due to lower performance data the world's largest economies (U.S., China, Eurozone). Does this mean that the publication of any economic indicator that confirms descending performance of these economies should pull oil prices down.

In addition, high oil prices are not in the interest of the U.S. government or any other oil importing countries, because in addition to causing inflationary pressures zbrzďují already sluggish economic performance.

What speaks in favor of the increase in the price?

Here are just a few of those factors, and unlike fundamentals is rather expected. The first istensions in the Middle East and requesting renewal of sanctions European countries against Iran over its nuclear program.

Another factor is the expansionary monetary policy of central banks (ECB, FED, Japan, China). The result of these monetary stimulus is usually inflation, which supports oil prices upward trend.

Weak U.S. dollar is another factor supporting the growth of oil prices.

It is up to each of us to reflect on the above variants oil price development and to choose one of them. The one that is closest to him, and he considered the right one.
---
---
Jaký bude další vývoj ceny ropy?
Diskuze a názory
Na dané téma nejsou žádné názory.