---
Volkswagen and Toyota recorded in September, the largest increase in U.S. sales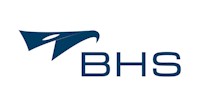 German automaker Volkswagen has maintained strong% annual growth in sales of cars in the U.S.. This time there in September on the mentioned market sold 36,339 (+34%). The Group Audi then recorded in a number of the 21st record month, when sales rose to 12,302 units (+26.5%). This was the third most successful month in the U.S. automaker. Porsche then sold 2,736 cars (+26%). Even bigger% increase in sales of Japanese Toyota to sell 171,910 cars (+41,5%). With this car is influenced by annual comparison last year's slump caused by the March earthquake that affected negatively after several months of production.
A significant increase also saw growing Hyundai with 60,025 cars (+15%). Chrysler also did well with sales of 142,041 vehicles (+12%), which was almost twice larger increase than expected. In monthly comparison, the automaker has increased by 72% to 5,235 units sales of the new Dodge Dart, which went on sale in June.
Photo Dodge Dart
Another major U.S. automaker not meet market expectations on the contrary, although a number of parameters have reached highs of several years. General Motors (GM) sold 210,245 vehicles (+1.5%), but when the expected increase of +2.8%. However, even so, is the largest volume sold in September since 2008.The largest increase in sales of Buick cars, which sold 14,673 (+7.9%). Ford Motor (F) then sold in September, the same as last year, 174,976 cars, but when sales of light commercial vehicles dropped by 0.2%, while the expected increase of +2.3%. Sales of small cars, however, increased by 73% to 26,628 units. This is a record number since 2002 and confirms the growing interest of consumers in the U.S. for small vehicles. GM in this sector registered a 100% growth.
As for the luxury cars and BMW reported sales of 21,761 vehicles (+0.1%). Then Daimler Mercedes-Benz sold 23,156 (+7%), while helping in the growth of new versions of the C-Class and GLK.Daimler over BMW leads in the overall number of vehicles sold since the beginning of the year, but the lackluster about 5 thousand.
The decrease in sales then scored on Nissan cars 91,907 (-1.1%). He waited, however, a decrease of 2.1%. Increase in sales of cars for sale on the Infinity Series 9445 cars (+11.4%). Leaf electric cars are then sold in 1031 compared to 984 a year ago.
Photo Nissan Leaf
According to Autodata monthly sales of cars in the U.S. in September the highest since March 2008. This year, there had to sell about 14.3 million vehicles last year compared to 12.8 million during the crisis in 2009 has sold "only" 10.4 million cars, which was the lowest in 30 years.
J.Zendulka
---
---
Volkswagen a Toyota zaznamenaly v září v USA největší nárůst prodejů
Diskuze a názory
Na dané téma nejsou žádné názory.