---
The volume of short positions, the lowest since May, Nokia still holds primacy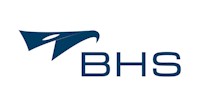 The volume of short positions, according to statistics, currently published in the second half of September on the Nasdaq and NYSE Group, this time quite considerably decreased. He got even to the lowest level since mid-May. Investors actually used the decline of markets in a given period to the closing of short positions.
On the Nasdaq, the total volume of short positions, compared to mid-September fell by about 205 million to 7.401 billion shares. The so-called. short ratio, taking into account the average daily trading volume on the market in relation to the volume of short shares dropped from 5.12 to 4.03 on the day. The largest short position is still Sirius XM Radio (SIRI), with 288 million, Followed by Frontier Comm. (FTR) with 225 million and Intel (INTC) with 178 million shares.
The NYSE Group, the number of shares sold short for the aforementioned 14 days decreased by about 431 million to 13.585 billion shares. Mention may be the largest in terms of volume of shares short in this market, the management retained Nokia (NOK) to the number of about 304 million, but when the volume of shares short compared to mid-September decreased by more than 11 million second place again include Bank of America (BAC) to 191 million (a decrease of 13 million). A third position then occupied the shares of Johnson & Johnson (JNJ) to 157 million (a decrease of 8 million). Growth of more than 21 million to 142 million, however, was recorded for shares of Advanced Micro Devices (AMD), which occupied the fourth position.
Regarding the issues traded on the PSE was the continuation of the decline in short. For KITD by about 400 thousand. to 14.7 million shares, which is the lowest volume since mid-December. The CETV then only about 260 thousand. to 5.2 million, ie, the lowest since the end of May.
Since the end of 3Q were also published data on trading volumes. The Nasdaq number of shares traded declined qoq by almost 20% (down by nearly 39%). In September alone, even volumes were lower compared to the two months of summer vacation. On the contrary, NYSE mom was an increase of 15.4%.For the full-year decline in the 3Q of shares traded in the U.S. reached 39.3%.
J.Zendulka
---
---
Objem short pozic nejnižší od května, Nokia stále drží primát
Diskuze a názory
Na dané téma nejsou žádné názory.