---
Why are investments in BRIC countries does not bring?
Remember the acronym BRIC? It
the initial letters of the four major developing economies (Brazil, Russia, India, China), which had previously been a symbol of economic growth and the appreciation of equity portfolios. As these countries are high now that even sophisticated Europe nor the world's largest economy - the U.S. - is known with its own economic advice?
The truth is that even the once famous BRIC today also at war with unfavorable economic reality. Just about in our latitudes writes less. Weak points of the individual developing economies are due to dire economic situation in Europe and the U.S. is now more vulnerable. But let's start from the beginning nicely.
The IMF this week significantly reduced the outlook for economic growth of India and Brazil for this year and next year.GDP India, Asia's third-largest economy this year will grow by only 4.9 percent, while still in July, the IMF expected growth domestic product up to the level of 6.1 percent. The second most populous country in the world last reported annual GDP growth of under 5 percent in 2008, when the U.S. began to rage financial crisis.
Breath slowly and there economies of China, Brazil and Russia. Regarding China, and with the economy for some time now governs the expression of so-called 'hard landing'. Czech to making this concept could easily translate as hard landings. Since we operate in an economic concept, not a hard landing of the aircraft, but the economy of the state. In the years 2008 and 2010 grew at a rate of two-digit numbers.The estimate for this year is the lowest in the past 13 years, 7.8 percent. In 2013, then China could easily exceed the 8 percent level. But it will depend mainly on the development of the debt crisis in Europe and how the U.S. poperou so-called "fiscal cliff." This is an unprecedented accumulation of budget constraints that could arise at the beginning of next year. So it could happen that at the end of 2012 some tax relief will expire at the same time from the beginning of 2013 will enter into force automatically reduce government spending.
The situation in Europe and the U.S. has a significant impact on the Chinese economy, because it is its largest export partners. China is fully aware of the dramatic decline in the performance of its economy and therefore also seeks to support its economy by various incentives, both monetary and fiscal. The central bank reduces interest rates and reserve requirements of commercial banks. Beijing from May of this year also increased infrastructure spending by 150 billion USD. For China, a key challenge will be but partially reorient the domestic economy from foreign to domestic consumption. India, which struggles with high current account deficits, inflation, weakening rupee, rising public debt and a decline in foreign investment, the possibility of a fight with a declining GDP growth much narrower than in China. Fortunately, the local government has already taken some action plans. It is about opening up the domestic market to foreign investors some attractive sectors such as aviation or television broadcasts. IMF in reducing the prospects of economic growth did not escape
Brazil. While still in July had predicted economic growth this year of 2.5 percent, today it's only about 1 percent less. Regarding
Russia, so it must also face the economic pitfalls, and even in spite of its inventory of raw materials. The biggest threat is the potential current account deficit, which threatens the country in just a few short years. For the past ten years benefited from the Russian Federation "petro" surplus. The term "petrodollars" refers to the dollar (USD) revenue from the sale of oil country. This excess will be expelled, but gradually dominated the import of goods and services over the export of oil. Comparing Development MSCI BRIC Index (blue), the S & P 500 (red), DAX Index (green) since 2008.
-Webkit-text-stroke-width: 0px "> German stock index DAX and the U.S. S & P 500 already slow to reach the same levels as in the beginning of 2008. Comparison MSCI BRIC now has its value by 35 percent lower than at the beginning of the year 2008th
Michala Moravcová
Vystudovala Vysokou školu ekonomickou v Praze obor Finance. Působila ve společnosti WOOD & Company v Praze, kde pracovala jako trader na akciových trzích. Specializovala se zejména na trhy střední a východní Evropy. Momentálně pracuje jako analytička finančních trhů ve společnosti Bossa. Součástí její práce je analýza domácí i zahraniční makroekonomické situace a její vliv na finanční trhy, zejména na forex. Věnuje se ekonomickému vzdělávaní veřejnosti a publikaci ekonomických článků.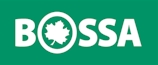 Společnost BOSSA je stabilním obchodníkem s cennými papíry, který se v evropském hospodářském prostoru pohybuje již 17 let. Za dobu své existence se dočkala mnohých ocenění. Např. časopisem Forbes byla několikrát označena za brokera roku a to zejména na svém domácím - polském trhu. Od roku 2012 vstupuje také na trh český, kde může své klienty oslovit obchodní platformou Metatrader 4 pro PC i mobilní zařízení, kamennou pobočkou v centru Prahy, technickou podporou i zpravodajstvím v českém jazyce, stejně tak strukturovaným systémem bezplatného vzdělávání, které zajišťuje tým zkušených odborníků i mnohaletých traderů.
---