---
The PSE has stagnated in the week (statistics)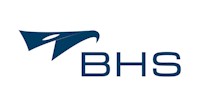 Although the domestic market, as measured by the PX, a week and recorded new highs for more than six months, the weekly increase is negligible +0.02%. However, while a number of titles recorded significant movements. Five main titles with the greatest weight on the index, however, their movements actually mutually compensated.
The winner is clearly AAA when the firm at the beginning of the week announced a new long-term strategy. Despite the historical experience of a failed expansion into foreign markets, investors received the message clearly positive. Especially in the first half of the week did not stop its growth stocks ORCO, which over a third of the value ascribed in the previous week. Bronze medal with an already lackluster mezitýdenním profit shares are PEGAS, which is close to the vesting date the dividend 1.05 euros / share. The claim to be traded on the PSE last Tuesday.
Nejztrátovějším title then became KITD, where practically a new message appeared. Australian company Hyro that this year the company sold part of its assets, but due to a contractual agreement regarding the drop rate is likely to become the owner of more shares, respectively. about 10% shareholder. So most likely will be further dilution issue. Second place belongs with the passage of CME, the third Unipetrol.
The main issues can be mentioned in a relatively narrow band of the week oscillating ČEZ, where you are waiting mainly for solving power of sale or plants. In the case apparently also involved NWR, which according to some unofficial sources, has tendered to Dětmarovice.Mining title on Friday came from profit target price downgrade from Credit Suisse. That CEZ, respectively. energy in the region now also "holds" announced IPO Polish competing ZE PAK. Volatility experienced both banks. KB jumped to new highs for the year more than 4200 CZK above the surface, however, lagged profits. Competitive ERSTE thus actually hit better, and thanks to Friday's next target upgrade from Goldman Sachs at 29 EUR. ERSTE Foundation as a major shareholder in the week announced that sales for the bank's own right 18.5%, respectively. after taking into account other indirect shareholdings actually almost 24.2%. TELEFÓNICA O2 recorded the new "highs" of the September dividend, however, did not keep all the profits. After the market closes today appeared about rating downgrade Spanish mother, which can result in the same step on the domestic title.
Week can positively evaluated in terms of liquidity, when a number of sessions, the volume swung over CZK 1 billion.
Prague Stock Exchange (emissions from SPAD)

Name

Course in CZK

% Change a week

% Change from 1.1.12

AAA

25.74

20.00%

43.96%

CETV

131.29

-2.75%

2.61%

ČEZ

726

-0.72%

-7.63%

ERSTE

463

0.98%

33.43%

FORTUNA

86.77

-0.32%

-5.43%

KITD

41

-23.65%

-75.60%

COMMERCIAL BANK

4,121

0.02%

23,75%

NWR

85

-1.39%

-37.40%

ORCO

59.99

8.09%

-29.77%

PEGAS

486

1.33%

6.35%

PHILIP MORRIS

11285

-0.92%

-10.29%

TELEFÓNICA O2

407

0.25%

6.24%

UNIPETROL

170.35

-1.42%

-0.38%

VIG

830

-0.85%

3.76%

PX

985.94

0.02%

8.21%
J.Zendulka
---
---
Pražská burza v týdnu stagnovala (statistika)
Diskuze a názory
Na dané téma nejsou žádné názory.