---
Goldman Sachs not only surprised, earnings season continues successfully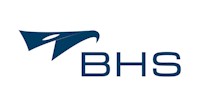 After yesterday's solid result for Citigroup (C), which sent the title of the six-month highs today earnings season continues in a similar guard. Probably the most watched Goldman Sachs (GS) reported 3Q profit is 1.51 billion USD, $ 2.85 / share vs. eyelets. $ 2.28. USD 8.35 billion revenue also exceeded expectations significantly in the amount of 7.18 billion USD. As a result of the investment bank also increases Q dividend from $ 0.46 to $ 0.50 / share. The record date for entitlement was set at 30.11, paid subsequently on December 28, 2012. You can mention that the book value QoQ increased by 3% to $ 140.58 / share.
The company also bought Q for the past 11.8 million of its own shares at an average price of $ 106.17, for a total of 1.25 billion USD. Of the approved program she have to realize 34.2 million shares.
Johnson & Johnson (JNJ) then reported 3Q profit of 3 billion USD, $ 1.05 / share. Adjusted for non-recurring items, respectively. a tax benefit of $ 1.25 earnings / share vs. eyelets. $ 1.22. Revenue rose to 17.05 billion USD (+6.5%) vs. eyelets. 16.97 billion USD. Company increased full-year outlook of adjusted EPS to $ 5.05 to 5.10 5-5,07 USD.
View also increased medical UnitedHealth (UNH). Expects full-year EPS in the range of 5.20 to 5.25 USD and cash flows then about $ 7 billion. In 3Q alone reported a profit of $ 1.6 billion (+28%), ie $ 1.50 / share vs. eyelets. $ 1.46. 27.3 billion USD revenue fell short of expectations then 27.77 billion USD.
Drinks giant Coca-Cola (KO) showed a profit 2.31 ??billion USD, $ 0.50 / share (adjusted according to exp. $ 0.51). Revenue 12.34 billion vs. eyelets. 12.41 billion USD.
You can even mention such a toymaker Mattel (MAT). The reported profit of 365.9 million USD, $ 1.04 / share vs. eyelets. $ 0.99. Net income 2.08 billion vs. eyelets. 2.07 billion USD. Q again declared a dividend of $ 0.31 / share. The record date was set at 11.28, paid subsequently on 1 December 2012.
Shares of all companies mentioned in the pre-commercial phase (at 14:10 pm) attributed gains. Most Mattel (+4,46%) and UnitedHealth (+2,63%).
Last freshest report concerns mentioned Citigroup (C), when V.Pandit CEO announced his resignation. M.Corbat replace him, who previously headed the division for example in Europe. Resigned as the operational chief John P. Havens, who has already planned retirement at the end of the year. The decision, however, Pandita departure hastened. Title reacts negatively to the announcement.
J.Zendulka
---
---
Nejen Goldman Sachs překvapil, výsledková sezóna úspěšně pokračuje
Diskuze a názory
Na dané téma nejsou žádné názory.