---
Comment: Nokia reported a loss, but its shares to strengthen 6.5 percent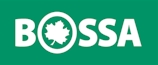 Earnings season is in full swing, not only in the U.S. but also in Europe. Its financial results released today at noon and telecommunications company Nokia. Lower than analysts expected loss share price rose by more than 6 percent.

Finnish Nokia was once the world's largest manufacturer of mobile phones. But a few years ago its market leadership lost. Underestimated their competitors Samsung and Apple in the era of smart phones has already failed to enforce its own products. Nokia is now trying to catch a train to her several years ago forever missed. Last February, therefore, entered into a strategic partnership with Microsoft. The Finnish company hopes that with the Windows operating system on which a lot of people reliant on the desktop, you will gain their fans. The question now is whether Nokia would not focus more on the development of something new, but to devote so much effort to do just to catch up with its competitors.

While the company reported a loss of 0.07 euros per share, its results were perceived very positively by investors, and that's because they were expecting a loss of almost two-fold higher (0.11 euro per share).

Shares of the company reached its maximum in 2000. At that time, the shares traded one for 65 euros. After millennia went their price if only downwards. Even in 2007, approaching the level of € 30, this summer it was no longer just 1.3 euro per share. Current price on Thursday morning was 2.2 euro per share on the Helsinki Stock Exchange. Following the announcement of the shares strengthened by more than 6.5 percent to a level of 2.35 euro.

Nokia is now betting everything on its new models of smart mobile phones Lumia 820 and 920, which are working with the latest operating system from Microsoft (Windows 8). They should be available in stores as early as the next few days. Since the success of their sales will depend on the future of the company and dividing it just a short walk from final ruin.


---
---
Komentář: Nokia vykázala ztrátu, přesto její akcie posilují o 6,5 procenta
Diskuze a názory
Na dané téma nejsou žádné názory.