---
The second round of investment competition with real money is here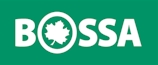 After warm-up the first round, which took place on demo accounts, the going gets tough. Top 28 traders received from BOSSA 10,000 CZK and your skills now measure between the Islands! So the real accounts.
Best of all is that the second round, which starts on the 4th November 2012 (at 23:00, ie the beginning of the weekly trading session), you can participate too! And even if you have not ceded to him directly! Engage can very easily, and that you open a real account and then competition put 10 000 CZK (no more, no less).
In the second round, you have to register from 22 October.
DEMO versus REAL
Investment competing on "demo" or fictitious accounts held in the Czech Republic for many. That journey beginning and advanced investors of them still have immense interest to confirm this again, even if the competition unexpectedly met with great interest of the participants.
Moreover, much of its trade competitors proved that investment for them is no longer unknown, when they succeeded in one week to evaluate their accounts in the order of 100, 200, 300 to 400 percent. Therefore, it will be very interesting to see how the markets poperou in reality. There you will be a real holding gains and losses. Interim results of merchants you can also watch the following web address: soutěž.bossa.cz / results .
Will the real traders and achieve the same account on a weekly evaluation of hundreds of percent?
We dare say that the Sun Just when trading with real money people should be cautious and follow the basics of money management. Will definitely be more cautious not only those who will appreciate their own CZK 10,000 but even those who by 2 bikes will enter with 10,000 CZK from Bossy. For any positive balance on the trading account after the competition is theirs. And then you have every really think about what investment strategy ultimately choose.
I'm not sure if I participate in the competition?
To be truly open to competition all prepared for you by BOSSA several educational initiatives in the form of seminars and webinars. They not only guide you through the basics of trading, but also prepare you for investing in the actual competition. For more information visit: http://bossa.cz/cs/vzdelavani . During the contest will also be available to experienced traders who will be always willing to give advice.
Are you among those who have long traded on a demo account and wait for the right moment to open a real account?
Moreover, this competition is a unique opportunity for those who are still waiting for the right moment to open a real account. If you are also among those who still hesitate, if you have enough experience to do this important step and went from trading on a demo account to a real, then this competition is just for you. To establish competition (real) account you only need 10,000 CZK. In addition, verify that, if you already matured to a real account or not, you play to win great prizes!
What you can win the contest? Why compete?
The grand prize is a hybrid sports car from Honda - Honda CRZ, who gets the best investor of the second round. Second and third place in the second round will be rewarded with real money in investment accounts, and 100,000 second place and third place CZK 50 000 CZK. Prizes for the best we have weekly investors who receive laptops from us.
---
---
Druhé kolo investiční soutěže s reálnými penězi je tady
Diskuze a názory
Na dané téma nejsou žádné názory.