---
Forex for real time - the first investment competition with real money.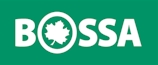 Measure your skills in the 2nd traderské round and win a hybrid car HONDA CZ
It is the first and unique opportunity to compare their business skills to real accounts plus win lots of exciting prizes. Are you among those who have long traded on a demo account and wait for the right moment to open a real account? So he is right now!
In the Czech Republic, people could try out for a number of investment competitions. The fact that they have both the beginners and advanced investors huge interest, we have seen this time. So far, only ever played with virtual money.The best players have their demo accounts soutěžíchzhodnotit odněkolika hundred to several thousand percent. This fact is confirmed by us this time, when the best traders in the first "demo" bike for one week without any problems achieved a profit of 400-600 percent. Despite us not traders are very pleased with the results, I dare say that when trading on real accounts are traders cautious, which also reflected a lower percentage of profitability.
With virtual peněziinvestoři usually treated differently than the actual funds on real accounts.Just when trading with real money people should be cautious and follow the basics of money management. Therefore be very interesting to see how the markets poperou in reality, when it gains and losses are real and not just imaginary. This is the reason why we decided to organize a competition in which business is "live", with real accounts, and money in a real environment. Interim results of dealers more information about the competition, you will learn the following website:www.soutez.bossa.cz
Moreover, this competition is a unique opportunity for those who are still waiting for the right moment to open real účtu.Jestli you are also among those who are still hesitating, whether you have enough experience to do this important step and went from trading the demo account to a real, then this competition is just for you. To establish competition (real) account you only need 10,000 CZK. Besides the fact that you verify if you already matured to a real account or not, you play to win great prizes!
The next round is the real part of the top 25 traders first "demo" bikes plus 3 best marketers also from the first week of "demo" bikes. Their business skills with them, you can compare for yourself! Engage anyone can easily, and that you open a real account and then competition put 10 000 CZK (no more, no less).
In the second round, you can register already since 22 October.
How to register to 2 wheels?
It's very simple.
Open an account with Bossyreálný competition - here . Then you put 10,000 CZK (no more, no less), and get ready to start the second round of the competition. It starts on Sunday 4th November at 23:00, when he started the weekly trading session.
Subsequently, in the course of three weeks, ie from the fourth November 2012 to 23 November 2012 will be one between competitors, all in a real environment with real money. Každýsotěžící can have only one entry open real account. In the second round is nothing he does not try, playing with real money.
The registration will also help you with this simple video guide to start HERE
https://video.kurzy.cz/y/GbKBHd1PzMY/
If you have any questions do not hesitate to contact Bossa company , whose staff are always ready to help willingly.
I'm not sure if I participate in the competition?
To be truly open to competition all prepared for you by BOSSA several educational eventsin the form of seminars and webinars. They will guide you through how to contest traps and hiding places for trading on financial markets.
Watch also:
600% appreciation? Summary of the second week of the first round ...
Evaluation of the first week of competition BOSSA

Manual for investment competition BOSSA


---
---
Forex poprvé NAOSTRO - první investiční soutěž s reálnými penězi.
Diskuze a názory uživatelů na téma: Forex poprvé NAOSTRO - první investiční soutěž s reálnými penězi.
Na dané téma nejsou žádné názory.