---
America remain weak, the Fed leaves rates low.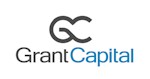 European markets today after yesterday's slump slightly improved and could be wiped out part of yesterday's losses. After a weak beginning added gradually and stopped the morning or published the German IFO index, lagging behind expectations. The main European indices managed to close DAX +0.27%, CAC 40 +0.57%, FTSE +0.12%.

The same unfortunately can not be said about the situation in the U.S. markets, which after surprising results in the introduction of Facebook grew, but profits failed to keep after the show and Fed Chairman Ben Bernanke and the rest surrendered, which stillheld. Markets are stopped at the border to 1 percentage losses.

In a statement the Fed indicated that rates will be left unchanged at low levels and will be at these levels until the beginning of 2015. In addition, the Fed noted short-term inflation and will continue to buy bonds on the open market. Economic activity remains unchanged, as was declared in the previous statement. Markets at the end of trading session establishing a new daily lows - Dow Jones -0.19%, S & P -0.29%, Nasdaq -0.31%.

Today was also interesting from the perspective of the ongoing earnings season, as already mentioned above particularly surprised by Facebook and share your results in the introduction showed increases of up to 25%. At the end of it, even after correction respectable 19%. Other resonant companies that had such results were Boeing, which in 3Q, with earnings per share $ 1.35 $ 1.12 above expectations, increases full-year outlook from 4.4 to 4.6 to 4.8 to 4.95 to USD consensus of $ 4.7, or also AT & T, which in Q3 profit 63c per share, adjusted with consensus 62c 62c, operating revenues were lower with 31.46 billion dollars against 31.56 billion expected. Do not forget the military technology manufacturer Lockheed Martin, which in 3Q, with earnings per share of $ 2.21 at $ 1.85 consensus (range -1.77 to 1.95 USD), earned revenues of USD 11.87 billion against the cons. 11.2 billion USD in the range of 10.95 to 11.66 billion USD.

Tomorrow will be especially interesting for fans of Apple, which tomorrow will report its results for the 3Q. Other important indicators kurzotvornými will be in U.S. unemployment and gross domestic product in the UK.

Miroslav Vybíral


Společnost GRANT CAPITAL se specializuje na zprostředkování obchodů s akciemi na burzách v ČR a v USA. Pro více informací navštivte www.grantcapital.cz
---
---
Amerika i nadále slabší, FED ponechává nízké sazby.
Diskuze a názory
Na dané téma nejsou žádné názory.