---
PX 50denním price below average, or PSE week reported losses (statistics)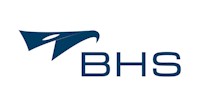 After three weeks of growth this time, the domestic market has failed. In the context of developments in foreign markets eventually PX index closed down -2.44% to a total of 964.16 points, ie closed its lowest since 10.03 Just on Friday fell by -1.29% and due to the closing auction is technically actually got slightly below its 50-day average price (at 964.9 points). Below this average the last was at the beginning of August.
Their weight in a week was negatively affected by the bank. KB eventually fell to the limit of CZK 4,000, as if responding to lower the rating outlook from S & P. ERSTE suffered slightly smaller losses when holiday in Austria due to the low liquidity has sought their level of "self". Failed to even CEZ shares, when electricity prices again attacked the "floor", in addition as well as the company itself is expressed regarding future period considered carefully. Sale of tens of thousands of shares, according to published regulatory reports, plus former boss held M.Roman, respectively. his foundation. TELEFÓNICA not hold shares or ongoing repurchase of its own shares when the market is supposed to occur by the end of the virtual operator. However, he has a right to provide services that telecommunication companies.Today's announcement by Kimberly-Clark, in Europe on a number of markets ends with the sale of diapers, had a negative impact on the IPO, which the company is also a supplier of semi-finished products. After several weeks, when the domestic market is dominated Orco, this time there was a turnover. The reason was probably also a reaction to the sale 10tis. Shares CFO N. Tommasinim, which keeps track of Bloomberg, while regulatory reports to the contrary, CNB speak of purchase. According to documents and other but really probably was a sale. The company also was fined on information from the turn of 2008/9 and then the A.Vobruba regarding insider trading. Approval of an increase in excise duties on cigarettes pushed further into shares of PHILIP MORRIS.
Results UNIPETROL, perhaps after five losing quarters reported earnings this time, did not influence the price. Straighten up for a week only shares FORTUNA and most KITD that so the main market, hence the SPAD segment today finally said goodbye. From Monday we will see in the title segment START.
Statistics:
Prague Stock Exchange (emissions from SPAD)

Name

Course in CZK

% Change a week

% Change from 1.1.12

AAA

24.77

-1.28%

38.53%

CETV

128.35

-1.65%

0.31%

ČEZ

716.50

-2.12%

-8.84%

ERSTE

459

-2.77%

32.28%

FORTUNA

87.55

0.57%

-4.58%

KITD

46.10

2.44%

-72.56%

COMMERCIAL BANK

4,000

-3.50%

20.12%

5pt; "vAlign =" bottom "width =" 124 "nowrap =" ">

NWR

83.94

-1.27%

-38.18%

5pt; "vAlign =" bottom "width =" 124 "nowrap =" ">

ORCO

63.50

-15.89%

-25.66%

5pt; "vAlign =" bottom "width =" 124 "nowrap =" ">

PEGAS

451.50

-3.11%

-1.20%

5pt; "vAlign =" bottom "width =" 124 "nowrap =" ">

PHILIP MORRIS

10550

-3.65%

-16.14%

5pt; "vAlign =" bottom "width =" 124 "nowrap =" ">

TELEFÓNICA O2

383

-1.01%

-0.03%

5pt; "vAlign =" bottom "width =" 124 "nowrap =" ">

UNIPETROL

170.59

0.17%

-0.24%

5pt; "vAlign =" bottom "width =" 124 "nowrap =" ">

VIG

818.10

-1.14%

2.28%

5pt; mso-border-bottom-alt: solid windowtext .5 pt; "vAlign =" bottom "width =" 124 "nowrap =" ">

PX

964.16

-2.44%

5.82%
TMR shares that SPAD on Monday began trading on the contrary, but has aroused much interest. Liquidity generally been weak this week. On Thursday, PSE noted in this regard perhaps the second worst day in its history.Traded less than CZK 229 million in SPAD, respectively. CZK 338 million in total speaks for itself.
On Monday, CEZ awaiting auction bulhraského state interest in local distribution companies. On Tuesday, the results presented ERSTE or PEGAS begin paying a dividend 1.05 euros / share, which will be according to the notice of a large part nedaněná. On Wednesday, a media report CETV.
J.Zendulka
---
---
PX pod 50denním cenovým průměrem, aneb BCPP v týdnu zaznamenala ztráty (statistika)
Diskuze a názory
Na dané téma nejsou žádné názory.