---
Vladimir Dlouhy: Euro project is premature and Godman Sachs is a great company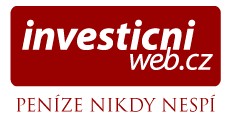 Czech living not after twenty years at all bad, just as it is not a bad resilience of our economy, says economist, member of the National Economic Council, once the most popular Czech politician, university professor and now presidential candidate Vladimir Dlouhy of the Czech Republic. When investing tries to put all eggs in one basket and his family portfolio consists of a mix of Czech and foreign shares, the Czech crown and real estate.
When you say Wall Street, what you think of first?
Vladimir Dlouhy (VD): Definitely not the banks and certainly not evil bank. I have in mind particularly the streets of New York, at the bottom of Manhattan.
I recently did an interview with Ondrej Hejma, who said he now has a lot of Wall Street a bad reputation. Do you agree?
VD: Of course it has, to some extent it has always had. U.S. financial sector generated bubbles that burst, making a lot of people lost a lot of money. For example, for reasons of speculation wealthy people like Bernard Madoff, losing money, or poor, who have taken a mortgage and the crisis came literally homeless. The financial crisis has also often been a source of subsequent economic crisis. This was a recurring period when it was a symbol of Wall Street financial speculation, unauthorized profits and impacts commoner. It did not questioning or detract. The banking and financial sector, including banks, for which I worked, contributed to the depth of the last financial crisis, but it certainly was not the only reason or the only player who caused the crisis.
Watching the PSE?
VD: As a macroeconomist, yes, but detailed analytical overview on individual titles do not. Czech shares in our family follows wife rather that in certain shares traded in Prague invests. Although the civil engineer, has a better nose for investment than me (laughs).
What else to invest?
VD: I invested in several real estate funds. In one I lost money, but I'm not the only one in Central and Southeastern Europe at the property underwent. But I try not to put all eggs in one basket, family portfolio is a mix of shares, cash and a few houses, but in which he lives, than that would be a speculative investment.
What is your view on the Czech crown? Do you have it in your savings?
VD: Czech crown and I believe in her savings. I have a minimum savings in other currencies. Euro and dollar accounts hold more for business purposes.
It helps a person to invest to have work experience at Goldman Sachs? This bank is considered a top Wall Street.
VD: I do not think is a great investment banker. The work for Goldman Sachs, we had closer to makroanalytikům and political analysts, because I was part of a team of international consultants, who judged rather general investment climate than to deal with a particular investment. In the past fifteen years they have grown up in a lot of investment banks high walls, which separated from banker analysts.
Having work experience in the resume of Goldman Sachs is a big plus, which would confirm about every headhunter. Why is it that the often criticized attracts graduates from all over the world?
VD: This interview is taken at a time when trying to get support for the nomination for President of the Republic and my fifteen years at Goldman Sachs potential competitors can be easily misused. Although I could issue a statement in which I distanced himself from Goldman Sachs, as did my former teammate consultants Mario Draghi, now chief of the ECB. He said that the swap transactions, which at the beginning of the century did the bank in Greece, he had no idea. I am of course not, but I'm doing an extra step to me in a political effort apparently is not very helpful - I commend Goldman Sachs.It's a great company that has a huge internal ethos, can motivate great people, has a pleasant indoor climate and is not just about money. And that's to me the reasons why Goldman Sachs still strongly attracted job seekers.
15th September four years have passed since the collapse of Lehman Brothers. How do you remember what time of year?
VD: The situation began to exacerbate a year earlier, when it began to have problems some smaller banks, so the ECB and the Fed already having to provide extra liquidity to the market. First Bank, which had really big problems, in March 2008, the U.S. Bear Stearns, eventually rescued by the U.S. government. However, the full truth about the gravity of the situation got even to those nejzasvěcenějším until a week before the fateful weekend when Lehman Brothers went bankrupt. At that time I was in Prague, but a week later I was in London.Look at the people who brought in boxes of personal belongings from the offices of Lehman Brothers, was not at all friendly.
Whether the bank should be rescued, has since led a number of discussions. Purely academically not be rescued by any bank or insurance company. In Europe, we see that a number of mainly regional banks in Spain and Italy still rolling boulders in front of him and relies on worst case scenarios on European taxpayers' money.
Czech economy has shown negative growth, is in a recession and this year's analysis Citibank to fall by 1.2%. Why? Politicians are making a mistake somewhere? I refer particularly to the austerity measures that inhibit consumption, which is the engine of economic growth.
VD: I consider myself a mild criticism of the current government. I believe that government restrictions, which took place at the end of last year and this year were unnecessarily large. The second reason Czech recessions are, in my pessimistic expectations and the government's inability to change people's minds. Households spend a few little private investors invest. A role in it are still banks that lend to Malu. European banks have undergone great curative process as American ones. On one hand holding a big liquidity, but on the other they fear that they would be worse lending structure to bring one into trouble. If this has been resolved, such as short-term, although a lot of unpleasant process, it could help a lot of credit policy.
What ever the president can accomplish with the economy? What are the options affect its operation or support?
VD: His options are limited, but for example, called CNB governor or a judge, so it can shape the economic picture of the country. Moreover, the president, who is a professional economist, can speak aloud to economic problems. Since 1918, people always think about what the president said. Thus indirectly affect the president certainly could have.
What are by Vladimir Dlouhy investors now believe and what they think about the idea of ??restoring the gold standard, can be found on the web Investment
Read also:
It will be on Monday at the NYSE and Nasdaq trading when a hurricane strikes Sandy? Watch Investment facebook site.
---