---
EURUSD - Overview of important level 30 10th 2012th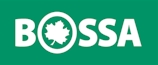 Sandy hurricane destroys the American economy, causing a weakening of the dollar, and thus naturally strengthening of the euro. The main stock exchange and bond houses in the U.S. are closed for the second day in a row. If it will be tomorrow, when is the last day of October, re-start of trading, decided on the development of current conditions. How high overall hurricane damage the economy in the final result, we will see in a few days, respectively. weeks. First estimates speak of 20 billion dollars. The problem for most Americans may be the fact that only about 1 damaged possessions are insured. This can greatly impoverish households and damage the already fragile Christmas consumption.

In Europe is still the center of attention in Spain, Italy and Greece.
Spain has so far refused to ask the ECB for financial assistance with the fact that attempts to solve their problems by self-help. Yet has enough money to at least the end of 2012, which gives him some leeway. The official application would compel him now could only external forces such as investor sentiment and European partners. One of them is Italy, which is now awaiting the auction of 10-year bonds. Prime Minister Monti is concerned that if the rescue program will be officially launched and remains only on paper, the markets will dominate investor uncertainty, which could translate into today yields of Italian bonds.

The indicated boundary slide at 1.2888 proved its strength and from Friday afternoon successfully reflects all attempts to puncture. Predicted boundary was broken resistance at 1.2929 and further development will be at the moment mainly associated with the results of emission Italian bonds and Spanish government attitude to requests for assistance. It is likely further strengthening of European currencies or the weakening of the dollar as a result of the devastating hurricane Sandy that has plagued the eastern coast of the U.S. for the second day and after partial correction is likely to reach the next level of the indicated resistance. The next level is around 1.2958.
---
---
EURUSD - Přehled důležitých úrovní 30. 10. 2012.
Diskuze a názory
Na dané téma nejsou žádné názory.