---
ERSTE - exposure to troubled countries continued to fall, waiting dividend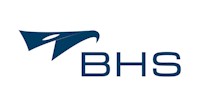 Except today's market přemítaných basic earnings ERSTE groups can again be poohlídnout after their investments. Just in the last year contributed a significant part of the losses of the bank. Despite jitters about sovereign debt problem especially countries compared to early summer calmed considerably, they are still investing in these areas closely observed issues.
ERSTE in Q3 continued to reduce its exposure to investments in Greece, Ireland, Portugal, Spain and Italy. Unlike previous kvartálům but intensity has substantially eased. Recall that last year, especially in the investment in these countries fell by half, to 3.1 billion euros. At the end of March, to 2.49 billion at the end of 2Q and then at 2016 billion. For the past quarter is then further reduced exposure to 1.91 billion. Investments are still primarily in relation to banks (EUR 841 million) and to various companies (894 million EUR). The public debt securities are a minority (177 million). However, this time recorded compared to 2Q even an increase of just under 10 million, though ERSTE increased position in the Spanish debt securities. The decrease in the total number is mainly due to decrease exposure to banks.
You can also mention that the CEO Treichl today at a press conference ia commented dividend. According to him, there is no reason for a company to next year's proposed General Meeting to pay a dividend from this year's farming. Koncensus market (according to report Bloomberg) predicts a dividend of 0.40 EUR / share. In my opinion, if management will continue in terms of predicted and actual management, the shareholders could not wait even a bit higher dividends. Treichl today is further stated that the outlook for full-year operating profit increased compared to 2Q. Mentioned profit this year to be only slightly lower than last year.View was also confirmed by this year's estimated cost of risk to be 2 billion.
Was repeated again the outlook for Romania, which is expected in 2013 to return to profitability. The situation in Hungary ERSTE sees volatile enough to be able to give more detailed view of profitability. The cost of risk would be in 2013, as banks did not worsen in any of the areas. Regarding state aid received in 2009, ERSTE expected to leave if market conditions remain constant. Opening repayment predicts for 2015.
Commenting on the results, respectively. Erste report today in Vienna rose briefly, back to the surface 19 EUR. In technical terms the title just yesterday got to the bottom of the channel growth (and thus support), which can be from July seen on the title. In my would soon not be a problem, at least for the title to return to 7měsíčním peaks at about 19.80 euros, where he was the week before last.
J.Zendulka
---
---
ERSTE - expozice vůči problémovým zemím dále klesla, čeká dividendu
Diskuze a názory
Na dané téma nejsou žádné názory.