---
KIT digital will have a new major shareholder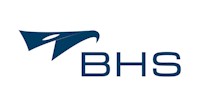 Australian company Invigor Group in regulatory reports said that depending on the June agreements with KIT digital (KITD) is entitled to 22.12 increase its share in the company. Due to the clause in the contract a provision for decline in share price below $ 8.10 KITD now Invigor company states that it would increase its share from the current approximately 1.838 million shares to approximately 6474 million, ie 10.5%. The company would be the most likely the largest single shareholder.
Invigor is the mother company of a group of companies Hyro that KITD companies mentioned in April concluded an agreement to sell part of its assets (businesses). At that time the deal was valued at approximately USD 14.5 million, respectively. up to 2.1 million shares of KITD. Subsequently, in June there was a realization of the transaction itself and the group Invigor acquired 1,838,134 shares of KITD, which currently represents about 3.2% share. It is also interesting that in Australian society act including Gary Cohen and Gregory Cohen. Can recall that earlier this year after several months the company KITD led Barak Bar-Cohen. Whether it is just a coincidence of names, we can only speculate.
The transaction, however, may further increase the current volume of 57.1 million shares of KITD emissions by about 4.6 million for this eventuality, we have already pointed 12.10 following the report of Hyro from its General Meeting (see article PSE stagnated in the week (statistics) KITD shares on the PSE today (at 15:48 am) decreased to CZK 46.50 (-2.72%).
J.Zendulka
---
---
KIT digital bude mít nového hlavního akcionáře
Diskuze a názory
Na dané téma nejsou žádné názory.