---
Erik Nielsen: Eurogedon it died out, but the U.S. is waiting from the fiscal cliff fall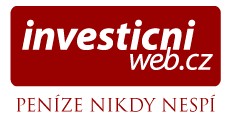 The situation in Europe is beginning to improve, so money is flowing in from the back to the safe harbors risks. If you can start early growth, finds support this process and will continue. If not us in the first half of 2013 and expect volatility correction, says in an exclusive interview with London's major global investment web UniCredit Bank economist Erik Nielsen. He adds that currently certainly worth considering investing in bonds from countries on the periphery of the eurozone.
Recently, there have been reports again about the problems in Europe and America as well as other major economies trouble. Briefly, nervousness increased. What gives hope vice versa?
Erik Nielsen (EN): Certainly the most absolutely most important news is that the ECB, so to speak, turn a little more committed. By this I mean that came with OMT program that allows you to purchase an unlimited amount of government debt.From the investors' point of view - and I think they are right - that basically remove the threat of disintegration of the euro area. OMT has had the support of all major politicians. Therefore, there is a doubt. The only relevant opponent's Bundesbank. Merkel, the Social Democrats and virtually all of the German political scene, but behind this program, therefore, trustworthy. That to me is important.
Explains precisely this move by the ECB backed by most political leaders, why stock markets - despite ongoing insecurity and threat type fiscal cliff - have grown in recent months?
EN: Draghi de facto program announced in London in the second half of July. This started what I call a great asset reallocation process. The motto of investors during the past two to two and a half years, have a portfolio set to protect against potential collapse.Buy German or British bonds and did not want to risk it. That is changing. Markets rise for two months (correction came in the past week - ed. Red.). In the case of fixed income assets follow the movement from the center to the periphery, which offers attractive returns. We are also witnessing the strengthening equity markets, although predictions are still working to meet our growth and profits in general are weak. Despite this, shares still stronger, thanks to the reallocation of assets. Financial markets have become short, apparently convinced that the approaching end of the world.
Some experts however argue that the latest momentum wears off in a few months and the markets begin to fall. In their view, Europe is just kicking the can with a piece of challenges ahead at the long and rocky road. What do you think?
EN: The security anymore, but I think it is a very similar scenario unlikely. Why? The phrase "kicking the can" really do not like. She works with the premise that there is an alternative that the leaders will meet somewhere and solve all problems at once. It's never happened, so it just in politics goes. Perhaps it would be more accurate to talk about that sometimes politicians buying time. That's what I like may not like economist, economics prefers clear solutions. But this is a political reality.
In other words, you belong to the camp, according to which Europe is gradually solve their problems.
EN: Eurozone for it to survive and eventually thrive, it needed three things: a credible bulwark against speculation, and pan-European reform steps, which I mean in particular the banking union. The reforms would say that this is really happening on the periphery of the lot. All these three things are crucial for Europe.The first of them, while only appeared recently - OMT symbolize the aforementioned credible protective barrier, and in that time, it was not forthcoming ESM. Nobody believed it is strong enough to stabilize Spain and Italy. Care would be three smaller troubled economy, to be sure, but the big ones will take care of only the central bank, only that something similar can handle. Just things like that central banks do.
By Erika Nielsen will investors continue to bet on stocks, and what awaits investors when the U.S. economy hits the fiscal cliff, can be found on the web Investment
Read also:
---