---
ČEZ - expected dividend growth can not, however, without Albania this year could be a profit above expectations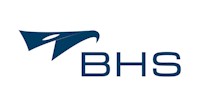 ČEZ today reports its results for the previous quarter rather surprised. All, however, revolves around Albania, which is actually one of the main negative factors that affect this title. The results for 2Q yet firm in the matter stated really good progress, pointing to an agreement to reverse decline in purchase prices of electricity (from 1.1) from 2830 ALL / MWh for 2200 ALL / MWH. The company talked about the credit, which was reflected in this semester. Now, while the report mentions the price increase from 7.1
In previous weeks, we were then in the case witnessed a series of reports, such as the local firm hired to conduct the negotiations with the state / regulator British law firm. Still, however, spoke of this year's losses in Albania in the amount of CZK 2 billion. Now CEZ expects annual negative impact on EBITDA in the amount of CZK 4 billion. For the first nine months negative impact on EBITDA reached here CZK 4.2 billion. Thanks to CEZ and proceeded to reduce full-year EBITDA outlook groups from CZK 87.9 billion to CZK 85 billion, respectively. net profit of CZK 41 billion to 40 billion CZK. The company states, however, that other business segments are evolving in line with expectations, respectively. well above plan.Without the "problem" Albania would EBITDA went up to CZK 89 billion (in 2011 amounted to CZK 87.3 billion).
CEZ Albania disputes the selected billing, penalties and tax assessments. Mentioned CZK 4.2 billion thus consist of CZK 2.6 billion in losses from the price difference between the purchase and sale of electricity and increase losses in the distribution network and also from CZK 1.6 billion provisioning (eg just for additional billing , additional assessment of tax). ČEZ stopped all funding for the daughters when there from the beginning of the distribution network has invested approximately CZK 100 million.
Leaving the company in Albania, according to boss D.Beneše seems most likely. CEZ also mentioned a number of options. Prefers either an agreement such as the completion of work in a friendly country, or sale of part or all of the shares (to 76%), a third party. Mentions the possibility that the Company withdraw the license local regulator, which would lead to the termination and the subsequent arbitration. As it was announced a few days ago, CEZ wants in the matter in the end.
CEZ also said that the ongoing negotiations for the sale of selected coal resources. For Chvaletice and Počerady already had done editing transaction documents and from 25.10 confirm these agreements, respectively. the negotiating improvements bids. This should be the same time tomorrow. For Detmarovice then it has to modify the transaction documents. In the event of a power Tisová Mělník 3 is all in the preparatory phase.
Reference can also be monitored indication of the advance sales of electricity. For the year 2013 was 65% compared to 1.8 Now 1.11 already pre-sold 94% of production (CEZ counts in this direction is still in Chvaletice sources and Počerady).For the year 2014, then předprodanost increased from 32% to 48% and for 2015 from 9% to 20%. The average price achieved for 2013 dropped to around 51 EUR / MWh for 2014 onwards to about 50 EUR / MWh.
Alpha and Omega is of course primarily for CEZ future economic development, respectively. electricity demand and its price. Recall that the observed electricity prices in Germany (delivered in 2013) at the beginning of the week saw a new 2-year low 46.50 euros / MWh. CEZ sees himself in the short term positive impetus for growth. Due to the agreed price of any earnings growth next year probably can not be expected.
Today's results, respectively. reduced outlook sent the title at the beginning of the session up to 702 CZK, but we can observe calm when the price relatively quickly returned over 710 CZK. The reason is obviously up to Albania otherwise solid business company. The market, however, can probably say goodbye to the prospect of increased dividends. Koncensus market (according to Bloomberg) allowed growth to 48 CZK / share. So if there is to populate this reduced profit, the dividend will most likely be paid this year, compared to CZK 45 lower. Personally, I estimate 44 CZK.
J.Zendulka
---
---
ČEZ - očekávat růst dividendy již nelze; bez Albánie však letos mohl být zisk nad očekáváním
Diskuze a názory uživatelů na téma: ČEZ - očekávat růst dividendy již nelze; bez Albánie však letos mohl být zisk nad očekáváním
Na dané téma nejsou žádné názory.