---
CETV reportedly sold 2 programs CEZ KB new recommendations do not want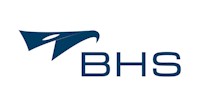 The media company CME today appeared Croatian site business.hr information according to which the company reportedly plans to the end of the year to sell two of its channels. Specifically Croatian Nova TV and POP TV Slovenia. Marketing should be a "package" with the expected yield 150-200 million USD. In the markets are the main channels for CETV, which are about one-third market share in the "prime time". For the entire group, however, the markets are rather minor issues. For the first nine months of the year all the total revenues in Slovenia amounted to EUR 33.1 million (-4%), then in Croatia, HRK 210.6 million (-5%), ie about 710 million CZK.
The company itself has refused to comment on reports site. Information on the sale of certain assets by the company are "speculation".
It should be noted that it is in the presentation of financial results for 3Q company said last Wednesday that it deals with the possibility of increasing its liquidity, such as by issuing new shares (private or public), or just by selling assets.
After yesterday's financial results to the market flow of updated recommendations for CEZ and the KB. Exane BNP Paribas cut target price for CEZ from 900 CZK to 865 CZK, when endorsed the recommendations "outperform." You can mention that the downgrade from the company today met the competitive E.ON, which not only reduced the target from 22 EUR to 17 EUR, but also recommendations from "outperform" to "neutral." Commerzbank then decreased for CEZ and recommendations from "add" to "hold" and target price from 860 CZK to 740 CZK. Credit Suisse confirmed the objective 743 CZK and "neutral," VTB Capital CZK 730 and then "hold".
UniCredit has come up with recommendations for reducing the KB from "buy" to "hold," however, increased the target price from 4000 CZK to 4200 CZK. KBW then endorsed the recommendations "outperform" to 4150 CZK.
The domestic market may also be recalled that today TELEFÓNICA O2 shares last traded on the PSE entitled to a reduction of the share capital in the amount of 13 CZK / share. The company this week, each day has gained its market share and added it to another almost 246 thousand. Overall, it has already acquired 1.69% of its own shares for which spent 2.13 billion to about CZK.
J.Zendulka
---
---
CETV údajně prodá 2 programy, ČEZ i KB nová doporučení nepřejí
Diskuze a názory
Na dané téma nejsou žádné názory.