---
Markets
  |  November 12, 2012 11:42:44
Insider trades on 'home' titles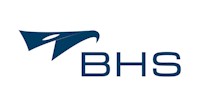 Yet in fact the last new issue, which came last year at the PSE for resources in the form of IPO, solar E4U, again found itself in the interest of insider purchases. Already at the beginning of the year board member Alex Jelinek bought 15,700 shares for courses 68 to CZK 69.20, respectively. invested over 1,085 million CZK. Current regulatory report then mentions "family business." Wife of Chairman of the Board Bínová Jitka is bought on the Prague Stock Exchange Wednesday, 7.11 a total of 7,669 shares in the company for 71 CZK exchange rate. The volume of such transactions is about 545 thousand. CZK.
Quite lively in recent months, mainly on equities ORCO. Last "insider" news is the announcement by ROXANNIA ENTERPRISES, which is connected with the CEO J.Otto. By Thursday, 8.11 bought 42,091 purchase warrants ORCO share-based course for € 0.60, ie for a total of about 25 254 EUR (approx. 640 thousand. CZK). These were the lowest rate of a security that have been listed in the "boom" of the company in 2007 and traded as well as EUR 40. The maturity of the warrant, however, set up at the end of 2019 with a set strike price of € 11.20. The holder at the time of expiration could get a yield, it would thus share price ORCO rise above mentioned value.Recall that the price is currently holding close to the level of € 2.20.
The domestic market can mention process repurchases own shares of Telefónica O2. The title on the PSE on Friday last traded with entitlement to yield 13 CZK / share of capital reduction. The company, however, through the day trader has purchased any of its own shares. Such inactivity the last occurred more than a month ago. Given that the company lacks in the implementation this year of the planned purchase of 2% of the shares have nearly 1 million units, it can be assumed, however, that once again it was practically an exceptional situation.
You can also specify finish amended recommendations. Keefe, Bruyette & Woods cut recommendations for KB shares from "outperform" to "market perform" and a target price of 4,150 CZK to 3,940 CZK. On Friday evening, the reduction target price by JP Morgan of $ 12.50 for lunch our 7 USD CETV shares. Recommendations yet been confirmed at "neutral." KIT digital (KITD), then, on request received from the SEC ability to report 3Q results until no later than 21.11 The company mentioned in the application, the effects of Hurricane Sandy, when there was a power outage and the phone in the seat.
This week in terms of economic results of companies in SPAD will see only the center report NWR.
J.Zendulka
---
Last news from the section Markets:
---
Insider obchody na "domácích" titulech
Diskuze a názory
Na dané téma nejsou žádné názory.