---
Dividend shares with the current mood of the markets best means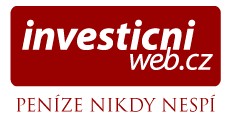 David Rosenberg, chief economist and strategist at Gluskin Sheff, said that some time ago it used to be the economy, what determined the valuation of assets, but times have changed. Today, Fed chairman Bernanke hopes causality operate in the opposite direction. Can actually rising asset prices act as a stimulus to the economy? How to invest in such an environment?
Previously, it was enough to make the Fed lowered interest rates to stimulate the economy when he wanted. But rates are at zero for nearly four years. Bernanke has no choice but to resort to unconventional measures. Quantitative easing indefinitely just confirmed.
Until 2009, no correlation was seen between the Fed's balance sheet and the stock market, but due to low interest rates the Fed completely transformed the relationship between stocks and bonds. And that is buried dog.Economy and corporate profits do not grow, but rather worse, but the interest rate paid on discounting future profits is increasingly negative, which in turn increases profit expectations.
Dividend yield stocks in the S & P is threefold compared to what they have to offer medium-term U.S. government bonds (belly of the yield curve - the 10-year bond yield minus U.S. 2-year yield U.S. bond - ed. Red.). Therefore, increasing the attractiveness of shares, especially those that have an interesting dividend growth outlook or other indicators.
It is possible for the Fed to start the economy?
Will the "wealth effect" of rising prices of assets sufficient for the recovery of the economy beset by problems such as weak labor market, a slow recovery in the real estate sector or uncertain outlook for fiscal policy? The Fed can influence asset prices,at least temporarily, and interventions intended to continue until U.S. unemployment drops significantly. Its ability to stimulate the economy is limited.
The U.S. stock market rose to their highs this year from its bottom in 2009 by more than 100%. Index of the S & P / Case-Shiller suggests that housing prices also rise (from their lows have increased by 4%). Despite this, it remains a growth rate of economic activity slow.
Ben Bernanke would like to see revenues also decreased corporate bonds. Although they are at their lows, spread BBB-rated bonds to government bonds still remain attractive. Despite ustávající economic activity sheet companies are strong and default rate is minimal.
Which investment bets currently David Rosenberg, can be found on the web Investment
Read also:
Where are all those poor Czechs?
---
---
Dividendové akcie si s aktuální náladou na trzích nejlépe rozumí
Diskuze a názory
Na dané téma nejsou žádné názory.