---
Porsche and Volkswagen saw sales rise in October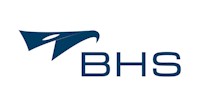 Parent Volkswagen today released details of its sales last month. In October, it sold 501,300 cars, an increase of +16.3%. Similarly as in previous months, mentioned the difficult situation in Europe. It notes, however significant success with the new model Golf. Has won more than 40 thousand. pre-orders in Europe, now it is the most sold car.
Since the beginning of the year, and has sold a total of 4.72 million (+11.2%) cars Volkswagen. Of the 1.44 million in Europe (+0.5%). Significant growth of which, however, procured an interest in Central and Eastern Europe, where it sold 223,100 vehicles (+28,8%), and Russia then it is the largest single market with 137,200 vehicles (+50,8%). The very Western Europe (excluding Germany), this year has seen a drop in sales at 719,100 units (-6%). In Germany alone, however, maintained a moderate growth with 501,300 vehicles (+0.6%). In the Asia-Pacific region this year, Volkswagen's total sales rose to 1.89 million vehicles (+17.4%), with most of it procured China with 1.71 million vehicles (+18.4%), which is a way for carmaker clearly the largest single market of all.The strongest growth, however, Volkswagen recorded this year in the U.S., where it sold a total of 357,400 units (+35,6%), which is reflected in the growth in the region of North America to a total of 508,500 units (+25,6%). South America saw the rise to the 699,600 vehicles (+8.9%).
The concern Porsche then in October, mainly due to interest in cars Cayenne, sold a total of 11,688 vehicles (+24.1%). Significant increases were registered mainly in China with 2,439 cars (+57,8%). Followed by growth in the Asia-Pacific region, with 4,217 cars (+45.5%) and the U.S. with 3,211 cars (+41,5%).In Europe, sales prices fell to 3,707 vehicles (-4.5%), while in Germany alone, 1,251 cars (+0.1%).
Overall, Porsche sold since the beginning of the year 116,050 vehicles (+15.6%).
The Home VW Group Škoda be noted that the company TÜV SÜD Czech from today uses one Octavia with electric drive (SKODA Octavia Green E Line) and within seven months will test primarily consumption.
J.Zendulka
---
---
Volkswagen i Porsche zaznamenaly i v říjnu nárůst prodejů
Diskuze a názory
Na dané téma nejsou žádné názory.