---
November monitor appreciation Czech shares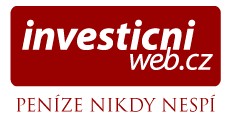 Commercial Bank: Stocks respond to the results for the 3rd quarter decline to 200dennímu gliding average (around 3716 CZK), which found support, which has helped above.
CEZ: Hhorší-than-expected results for the third quarter (revenues, EBITDA and net profit below consensus market) along with the reduced view of EBITDA this year (from 87.9 billion to CZK 85 billion) sent shares to below the important psychological level of 700 CZK.Although the profitability outlook for the next quarter is relatively weak, the vision of the dividend yield at current levels above 6% would be able to attract investors back.
Telefónica CR: Shares after the vesting date for the payment of CZK 13 per share from the reduction of the share capital recorded a significant drop to levels last reached in 2009.
Pegas Nonwovens Company shall publish quarterly results 22nd November. You should be primarily influenced by positive developments in polymer prices and the exchange rate development EURCZK. On the other hand, MS expected decline in operating profit under € 8 million due to depreciation. Also expects the company confirmed its outlook this year's EBITDA, awaiting an increase of 5-15% (the same as the increase in production of the fifth year).
NWR: The company announced results for the third quarter were positive. The company also confirmed the views of mining, sales and costs for the year. But that title did not provide protection against the overall negative sentiment in global mining companies and equities recorded negative weekly performance, which is sent to the new local minimum.
VIG: The company presents the results for the 3rd quarter of the 27th November. MS expects net premiums written over last year, slightly higher should be the net profit. The company is on track to achieve record results for the current fiscal year.
Read also:
---
---
Listopadový monitor ocenění českých akcií
Diskuze a názory
Na dané téma nejsou žádné názory.