---
Today's news - Intel boss leaves, insider sales at Apple or Nokia Lumia has sold out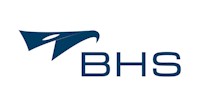 Intel (INTC) today barely 30 minutes before the start of session announced that current CEO Paul longtime Otteliny plans in May, respectively. at the time of the General Meeting expected to leave office and retire. The company begins to find a successor to both the candidates inside the company and externally. According to the report board of directors also approved three managers in positions of executive vice presidents. With the title of the report was already suspended trading in předoobchodní stage and ran until 15:45 then title it brought significant activity and volatility, when oscillates around the level of 20 USD. Under the title got here after more than a year already and Friday.Historically, this level is often suitable for opening positions.
Vice President of Apple (AAPL) Daniel Riccio according to regulatory reports late last week (14 and 15.11) sold a total of 20,226 shares of the company for more than 10.7 million USD. Does not own any shares already firm. The title may be noted that BofAML lowered target price from 840 USD to 780 USD, endorsed the recommendations "buy". Topeka Capital then confirmed their supreme goal market 1 111 USD for the title and also the recommendation "buy".
Actually insider trade can be mentioned in relation to shares medical Davit (DVA), where a group of Berkshire Hathaway bought more again. On 14 up to 11.16 as further almost 133 thousand. shares for approximately $ 15 million. Already own 11.88 million shares or 12.45% stake.
We can also mention today's positive move shares of Nokia (NOK), caused by the news that Lumia 920 smartphones were sold in Germany. In the USA, then according to Amazon.com is now to be the second best-selling smartphone with a contract from AT & T (T), when he leads a Motorola DROID RAZR MAXX 4G HD.
The approaching end of the year and thus the possible tax changes that may affect the payment of dividends, increase activity in this direction U.S. corporations. The company Westlake Chemical (WLK) Q declared a regular dividend of $ 0.1875 / share and a special dividend of $ 3.75 / share (common reference date for eligibility was set at 26.11, paid subsequently on December 12, 2012). Similarly, Tyson Foods (TSN), which, among others, reported solid results for the fiscal 4Q. Q increases regular dividend from $ 0.04 to $ 0.05 / share and also sets a special dividend of $ 0.10 / share (common reference date for eligibility was set at 11.30, paid subsequently on December 14, 2012).
J.Zendulka
---
---
Dnešní novinky - šéf Intelu odchází, insider prodeje u Applu či Nokia má vyprodanou Lumii
Diskuze a názory
Na dané téma nejsou žádné názory.