---
TELEFÓNICA O2 - Redemption is coming to an end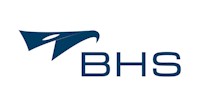 Shares TELEFÓNICA O2, despite the above-average share repurchases cycle. Yesterday saw the seventh session in a row after a 4-year losses and came back below the level of CZK 350. Also, today is trading below the mentioned level, respectively. record new "lows".
Just last week the company through merchant gained over 343 thousand. own shares. Only for the first two days of this week, then another almost 165 thousand. It is therefore a superior activity, which leads to the approaching end of the Board of Directors approved purchase 2% of the shares. The company had already awarded yesterday to about 5962 million shares, ie 1.85%. It remains to actually buy just under 480 thousand. shares. If the redemption will continue to expand in recent days, a week is "done". So far, O2, since the May launch of the repurchase of own shares invested over CZK 2.3 billion. Average price reaches almost 388 CZK.
The current decline in prices can certainly just speculation attributed to the approaching end redemption and thus eventually. additional pressure on the price. Information, a market known and it is possible that upon completion of redemption may be contrary to the market turnover. For this development may speak as expected dividend yield. Of the company for this year, although will give scope to lower the dividend, but the market speculates that in the greater society again accede also pay by reducing the capital. According to the Bloomberg survey, so koncensus market next year, with the total counts again "dividend" in the amount of CZK 40 / share. In this case, the shares currently becoming interesting with a strong predominance of dividend title on the PSE. At the current price of CZK 347.50 and theoretical dividend yield stands at 11.5%.Another argument for a possible exchange turnover can possibly be. decision about buying back its own shares. As is well known by the general meeting the Board has sanctioned purchase of up to 10% of the capital. Not so unrealistic that in the near future, we can not wait even started, the decision to purchase a new batch.
BH Securities to the title last week issued a so-called Trade Idea, which mainly based on technical indications, recommended title just below the surface 350 CZK to purchase to 372-380 CZK.
J.Zendulka
---
---
TELEFÓNICA O2 - odkup se chýlí ke konci
Diskuze a názory
Na dané téma nejsou žádné názory.