---
Coal is still promising in the world is to build a coal-fired power plants by 1200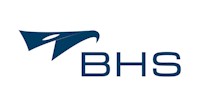 According to a new analysis by the World Resources Institute (WRI) in the world of 1199 is planning the construction of coal-fired power plants that would, if implemented, should have an installed capacity of 1,401,268 MW. For comparison, CEZ in the Czech Republic at the end of 2011 possessed a total installed capacity of all types of lamps 12 813.6 MW, ie. planned resources mentioned in this respect are more than 100 x. Compared to current coal "power" resources in the U.S. is "only" nearly quadrupled (U.S. presently after China's largest manufacturer of all electricity from coal).
Most of the construction is planned in China (558 thousand. MW) and India (519 thousand. MW), which thus have from the above amount together get 76%. With a large gap next place holds Russia (48 thousand. MW), respectively. Turkey (37 thousand. MW) and Vietnam (35 thousand. MW). Mention may be the seventh U.S. with more than 20 thousand. MW coal-fired power plants. CR is mentioned in the report on 26.místě with planned new sources of power nearly 2.8 thousand. MW.
Due to increase in demand just očekávajícímu in the Pacific region, Australia is planning to expand its coal production capacity, respectively. port export possibilities to three times the current level.
In that context, we can also mention the report International Energy Agency (IEA) last week, which, in its annual outlook has estimated that the demand for coal in 2035 may increase by 21%.
WRI report, of course, is just the sum of the theoretical increase in production capacity, since it is only the plans of companies that may not be realized. The company hopes that the report may also inspire discussions about the future direction of energy demand / production, in the context of the resulting risks to the planet. Anyway aforementioned estimates clearly show that coal is far from dead commodity.
J.Zendulka
---
---
Uhlí je stále perspektivní, ve světě se má postavit na 1200 uhelných elektráren
Diskuze a názory
Na dané téma nejsou žádné názory.