---
KIT digital face bankruptcy, Invigor may increase the proportion to 35%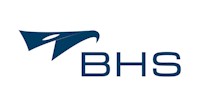 KIT digital (KITD) yesterday after the closure of U.S. markets, announced that it discovered errors in the accounts for the years 2009-11, respectively. and for the first two quarters of this year. Accounting examined the new management, the Audit Committee determined that to its conclusion already reached 15.11 Investors would thus according to the notice should not rely on the results of the above years and virtually any information that during this period the company has issued. Discrepancies are mainly related to accounting for income licensing and transactions with related companies. The financial impact of the company can not yet be quantified. But now intends to further reduce its costs, respectively. suspend some of their activities, or. there will be a redundancy.In this context even considering strategic alternatives, including financial transactions or sale of the company or its assets. Even so, according to the company is not clear whether any measures to KITD continue.
Thanks findings logically and is further delayed report results for 3Q, respectively. appeal was also planned annual general meeting which is to take place on Wednesday, 5.12
The company said it currently has about 10.6 million USD cash or its equivalents, and the other about 4 million "restricted" cash. The company repays its loans, but due to the above findings, there was actually a violation of the terms of loans and thus may pose problems, respectively. insolvency. In this connection, KITD negotiating with creditors. As a result of earlier and longer still expects significant litigation costs and continuing losses this year.
Title yesterday in the "after hours" in response to reports of a major liquidity (413 thousand. Shares) fell to $ 0.50 final, when in the proper session closing at $ 2.07 (-1.43%).Can recall today that the U.S. markets are closed due to holiday.
In connection with a decline in prices has again said Australian band Invigor Group. She is the mother of Hyro group of companies, which are companies KITD in April signed an agreement to sell part of its assets (businesses). The former arrangement provided the company's shareholding in KITD about 1.84 million shares, or 3.2%. Due to the clause in the contract a provision for decline in share price KITD under $ 8.10 Invigor company previously said that it should take place in December to increase the share to about 6474 million, ie 10.5%.Today quantify their expected share of about 35%.
J.Zendulka
---
---
Společnosti KIT digital hrozí bankrot, Invigor může zvýšit podíl na 35 %
Diskuze a názory
Na dané téma nejsou žádné názory.