---
Markets
  |  November 22, 2012 10:10:35
Hungry tradesman and his creditor
At yesterday's extraordinary meeting of the eurozone again did not agree on how to further deal with "the Greek question." Eurozone finance ministers are discussing the release of assistance in the form of loans, which could reach up to 44 billion euros , of which more than 31 billion, however, is blocked since June. This should allow Aténám avoid bankruptcy, which is without this assistance seems inevitable. Similarly, the Eurogroup "decided" last week. More here: https://zpravy.kurzy.cz/342294-reserse-reckych-udalosti-poslednich-dnu/.

In exchange for assistance with Athens is committed to access to a range of reforms. Their goal is to be able to get Greece debt below 120 percent of its annual gross domestic product. The state would then be 2020. The main problem, however, is the high probability of failure to meet these criteria at current state budget, especially on the expenditure side.

Press agencies received material for a meeting of finance ministers eurozone, according to which Greece's debt can be reduced to the desired level in the term in only three cases.So that eurozone countries are willing to accept the loss of their loans Aténám, Greece provide additional funding (both alternatives Germany and other countries refused), or forcing private creditors to sell Greek bonds at a lower price.

The material therefore recommends that the term to reduce Greece's debt to 120 percent of GDP postponed by two years to 2022. Simultaneously, however, according to the document still needs to eurozone countries adopt supportive measures.
Therefore, since Greece is still waiting since June to around 40 billion euro tranche of financial assistance for the 2nd quarter of this year, the situation can be logically seen as very serious. Country twice already issued Treasury bills (maturity 1-3 months) as "usurious interest inside out" around 4%. It is not yet known whether to cover its short-term cash flow decides for a third time such a step, however, is certain, that this would cause any additional costs of servicing debt and a further increase in government bond yields.
Greek Prime Minister Samaras said that the country's partners, including the IMF, also need to do what they espouse. He recalled that when Greece and its creditors meet approved additional savings, they should log on to their promises they. In a way it can be put right. Energy-saving measures in the country approved certainly were, moreover, they oversee the joint institutions with the working title "Troika". But that "unexpectedly" do not have such a pro-growth effect for Greece really can not. Mediterranean state is in a situation that could be a large degree of exaggeration compared to předluženému tradesman, whose cost of living is much higher than its income, and the last sum, which he has used to cover basic living needs for the next month, his "good mate "kept postponing borrow. It seems he had that kind tradesman for the next eight years get to where he promised. So now his creditor demands perhaps reconsidered, however, the borrower is still troubled by hunger.
Finally, it must be added, however, that the current negotiations progress brought about, at least according to Eurogroup chief Juncker. But did not provide specific results. The essence defer the provision of means but apparently it is only in the different views on how to get Greece's debt to a sustainable level. So the country has no choice but to hope and hunger ...
Roman '; mso-bidi-theme-font: minor-bidi; mso-ansi-language: EN-US; mso-bidi-language: AR-SA "> Mojmír Bocek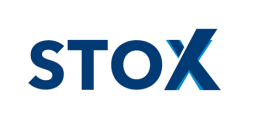 STOX.CZ zprostředkovává online obchodování na více než 80 akciových trzích prostřednictvím platformy Trader Workstation. Nabízí velmi nízké poplatky a technickou a investiční podporu v češtině. Více na www.stox.cz.
---
Last news from the section Markets:
---
Hladový živnostník a jeho věřitel
Diskuze a názory uživatelů na téma: Hladový živnostník a jeho věřitel
Na dané téma nejsou žádné názory.