---
ERSTE - Goldman Sachs expect 55% growth in KB only 30%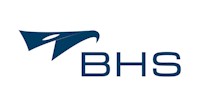 Domestic market now has available several updated recommendations. Just come from two analytical workshop Goldman Sachs (GS). For ERSTE was actually further increase the positive view of the title when the target price was increased from 30 EUR to 32 EUR, which gives the title almost 55% of the theoretical potential for growth. Confirmed the recommendation "buy / neutral". If we look at the list of this year issued a recommendation to the title, according to the Bloomberg survey, it is virtually the highest target market. Is set slightly above the June recommendation only "buy" from Berenberg Bank with a target price of € 32.30.
At Goldman Sachs KB then its price has slightly optimistic, though also confirms the "buy / neutral". The current highest goal of the market is reduced to CZK 5450 CZK 5000. However, it still remains the most optimistic actually on the market. The closest "later" is then to JP Morgan to CZK 4,500.
ERSTE then today lowered the target price for the shares FORTUNA from CZK 115 to CZK 98. Whether there has been confirmation recommendations "accumulate" has not yet been published.
The domestic market can also mention information to ORCO. UBS Company announced that its share to 19.11 decreased below 2.5%. Previously owned 4.93%, respectively. about 5.321 million shares of the company.
Respect of shares may mention KITD routing logical continuation of the title. The PSE has been due to a decrease in the maximum segment START suspended trading today, when the title was given in the introduction session for 35 CZK.Due to the rapid shift of allowed price ranges on the RM-System, the title is now in the market had significantly lower and closer to actually last Wednesday prices on Wall Street. Traded here for over 5 thousand. shares. Lowest rate achieved was 11.70 CZK, ie just at the bottom of the allowed price band. However, trading at the beginning of the session and for 15 CZK.
Redemptions TELEFÓNICA O2 continues at an increased volume. Yesterday, the company acquired another almost 90 thousand. shares. To complete the 2% redemption realize thus left only about 325 thousand. shares. The title for the first time yesterday from 08.11 PSE session to close at a profit.
Finally, we can mention today's fresh decision of the President V.Klause that the following 6-year term of appointed members of the board again and M.Hampla V.Tomšíka.
J.Zendulka
---
---
ERSTE - Goldman Sachs čeká 55 % růst, u KB již jen 30 %
Diskuze a názory uživatelů na téma: ERSTE - Goldman Sachs čeká 55 % růst, u KB již jen 30 %
Na dané téma nejsou žádné názory.