---
Japanese investment opportunities
In the land of the rising sun is coming up to the parliamentary elections. In them, according to opinion polls, a great chance of winning the conservative opposition Liberal Democratic Party (LDP) that has long dominated Japanese politics until the moment three years ago in an early election suffered a crushing defeat. If he came back to power, Japanese Prime Minister would again become its leader Shinzo Abe.

The current Japanese Prime Minister Noda Jošihiko, leader of the Democratic Party of Japan (DPJ), dissolved 16th November Lower House Parliament because of his political ambitions thwarted opposition, which controlled the upper house of Parliament and block laws that are necessary for a functioning state. Extraordinary elections were set for 16 December.

Japanese Yen to these political events responded sharp weakening. Against the U.S. dollar even as he reached the six-month lows. If after the parliamentary elections really got into power the former Prime Minister Shinzo Abe and would not change their current rhetoric on monetary policy, so could the yen continues to weaken in the next year. Former Prime Minister had already proclaimed that once boards to power struggle starts with aged specter of Japan - deflation. In addition, plans to build a new inflation target, at a rate of 2 per cent instead of the existing one percent. Taking into account the fact that Tokyo now has a problem with reaching one percent inflation goal, the local central bank (BoJ) forced to really allow the reins of monetary policy, which would in turn lead to a further weakening of the yen.

If the December election actually came to power by the LDP and lost none of its ambitious inflation target, started by the massive expansionary monetary policy. Then he could just against the dollar over the next year to weaken the level of 85 USD / JPY.

Japan inflation

In April next year the term of office the current Governor of the Bank of Japan. So if the Liberal-Democratic Party in December can really get to power fans to secure their monetary policy also leads the BoJ will not be difficult.

The current debt crisis in Europe that has lasted over two years (when Greece in April 2010 for the first time requested financial assistance) to the financial markets has brought a heavy dose of uncertainty and questions about the future of the common currency area. For this reason, there was growing interest in investing in Japanese bonds and the Japanese yen as a safe haven. Average exchange rate for the currency pair USD / JPY over the last two and a half years, ie during the period of the debt crisis in Europe, it is 82.30, which is approximately the current level and the USD / JPY. For comparison, the average 2 year value of the exchange rate USD / JPY to April 2010, ie, before Greece officially asked for help for the first time was much higher at 98 USD / JPY, and the average exchange rate USD / JPY over the past five years ( 22.11.2007 - 11.222012) is also significantly higher compared with that for the last two years, when the European crisis haunts us, and 93.60.

Strong only in the last two years significantly paralyzed Japanese exports, which was also reflected in the gross domestic product. For this reason, last year joined several local central bank for foreign exchange interventions. Slumping exports, which pulls them down and economic growth, in addition to deflation is another reason why the Japanese central bank could in the future support the weak yen policy.

The negative trade balance of Japan - a potential source of weakening yen

Light just might help increase the attractiveness of the local price of large exporters such as Sony. Increased sales could lead to improved economic performance and then export companies to grow their shares. In favor of rising prices Japanese stocks also spoken already mentioned weak only. If only they actually weaken next year, it could have a positive impact on the Japanese stock index Nikkei 225, and not just because it would export businesses mohy achieve better economic numbers, but also because the share price, expressed in U.S. dollars at the weakening yen decline, which it will make foreign investors more attractive.
The development of the Japanese Nikkei 225 stock index since the beginning of 2007

Currency pair USD / JPY from January 2007
Finally, if he wins parliamentary elections Japanese Liberal Democratic Party LDP and start running expansionary monetary policy, it should only be a negative for and positive for Japanese stocks.
Michala Moravcová
Vystudovala Vysokou školu ekonomickou v Praze obor Finance. Působila ve společnosti WOOD & Company v Praze, kde pracovala jako trader na akciových trzích. Specializovala se zejména na trhy střední a východní Evropy. Momentálně pracuje jako analytička finančních trhů ve společnosti Bossa. Součástí její práce je analýza domácí i zahraniční makroekonomické situace a její vliv na finanční trhy, zejména na forex. Věnuje se ekonomickému vzdělávaní veřejnosti a publikaci ekonomických článků.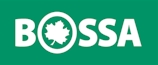 Společnost BOSSA je stabilním obchodníkem s cennými papíry, který se v evropském hospodářském prostoru pohybuje již 17 let. Za dobu své existence se dočkala mnohých ocenění. Např. časopisem Forbes byla několikrát označena za brokera roku a to zejména na svém domácím - polském trhu. Od roku 2012 vstupuje také na trh český, kde může své klienty oslovit obchodní platformou Metatrader 4 pro PC i mobilní zařízení, kamennou pobočkou v centru Prahy, technickou podporou i zpravodajstvím v českém jazyce, stejně tak strukturovaným systémem bezplatného vzdělávání, které zajišťuje tým zkušených odborníků i mnohaletých traderů.
---
---
Japonské investiční příležitosti
Diskuze a názory uživatelů na téma: Japonské investiční příležitosti
Na dané téma nejsou žádné názory.