---
Markets
  |  November 29, 2012 17:22:35
LEO Express offers bonds with an annual return of 7.5%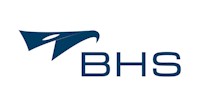 As is well known company LEO Express in recent weeks prematurely completed another phase of its development, which resulted in the execution of the test train to Prague-Ostrava, respectively. Bohumín. In connection with the new timetable on Czech railways (since 9 December 2012), then in full operation will offer a total of 16 daily train connections.
Due to the fact that the company plans to expand further, not only in this country but in general in the Central European region, decided to now address the investor community. Yet, by its expansion, respectively. mainly purchase of 5 units of vehicle company funded from its own resources, respectively. the loan. In 2015, intends to run for 15 trainsets.
Through senior notes now intends to acquire 550 million CZK. Bonds would subsequently be traded after issuance to the PSE. Leaving aside the issue of bank bonds, respectively. mortgage bonds and PSE year corporate bond segment apparently welcomed only emissions from domestic leading developer CPI (Czech Property Investments, Inc.).He offered bonds with coupon about 7%, respectively. 7.5%.
LEO Express carrier last week received a prospectus approved by the CNB on the issue mentioned 5-year bonds with an annual coupon of 7,50%. Following the example of many firms, or indeed the state itself, the nominal value of 1 piece set at CZK 1. Given the current legal tax treatment it actually means that the yield on a bond for individuals really not taxable. During the above-mentioned 5 years, and the holder of a bond may be obtained from your investment return of at least 37.5%. The final level does not influence the issue price.The company originally stated that the bonds at issuance through bookbuilding appreciated in the band 95-105% of the nominal value. Yesterday, however, along with the manager of the issue decided that the issue price will be up to 100%, ie max 1Kč/1ks bond. Moreover, if it were to subscribe for the lower band (ie Kč/1ks 0.95), then the real return on investment over a 5 year period, reaching almost 45%.
Issue date was set to 12.12, while managers emissions, respectively. selected retailers including BH Securities, receive orders to clients Monday, 3.12 Consequently, there is a zmiňovanému bookbuilding respectively. So the valuation issue.
J.Zendulka
---
Last news from the section Markets:
---
LEO Express nabízí dluhopisy s ročním výnosem 7,5 %
Diskuze a názory
Na dané téma nejsou žádné názory.