---
Markets
  |  November 30, 2012 09:59:48
America addresses the fiscal cliff, Japan pours big!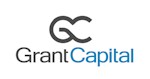 The influence of policy on financial markets becomes more pronounced and the markets are beginning to behave quite unpredictably. In the last two days, twice changed the rhetoric of U.S. congressmen on an agreement on the budget. On Tuesday, markets corrected, led by Senator Reid's statement regarding the alleged slow progress in the negotiations on resolving the fiscal cliff. A day later, the President Barack Obama, whose speech believers in agreement before Christmas said investors feel and hope for a successful solution of the problem. And thirdly markets again on Thursday responded to the performances and Congressman Boehner, who said that while there was no significant shift in budget negotiations and the Democrats do not take negotiations seriously cuts.

The formation also entered the stock market sentiment in Japan, the central bank announced that it has prepared another economic stimulus of 880 billion yen, which is about 10.7 billion USD. Only the Japanese during today's trading weakens against all its major forex pairs.

These essential interventions politicians relegating to the sidelines macro data, which otherwise would have acted in the market. Assessment of the state of the U.S. economy - the so-called Beige Book - was due performance of U.S. President financial markets almost ignored.

In recent days, we have also witnessed escalation in Argentina and the threat of further default due to non-payment of more than ten years old bonds. Another view of the markets remains shrouded in a great deal of uncertainty. A certain calmness before Christmas investors would certainly use.

Miroslav Vybíral


Společnost GRANT CAPITAL se specializuje na zprostředkování obchodů s akciemi na burzách v ČR, Evropě a USA. Pro více informací navštivte www.grantcapital.cz
Diskuze a názory uživatelů na téma: Amerika řeší fiskální útes, Japonsko sype ve velkém!
---
Last news from the section Markets: