---
ČEZ cheaper electric power by 5%, the result will be determined VAT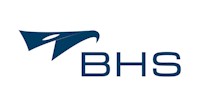 As expected, CEZ announced electricity prices for next year. Price of electricity in a dominant domestic producer to drop an average of 5%. The total price of electricity, however, consists of several components when power electricity is on average only 40%. For households that use electricity only for lighting and cooking, next year will force electricity generating share prices compared to only 36% even 41% in 2009. For households that use electricity as well as heating, with the ratio even decreased to 61% from 78%.
As already announced in November, the Office for the next year, the contribution of renewable sources increased from 507 CZK / MWh to 685 CZK (in 2009 amounted to 62 CZK / MWh). A slight increase is also regulated payments for distribution due to the law of compulsory investment in the network. If not take into account the possible change of VAT, the price of electricity would, according to the Office of the Czech Republic had an average increase of 2.4%.
If you look at the price list ČEZ, as changes in product line cheapest e-rate changes as follows. For households that use electricity only for lighting and cooking for tariff D02d, the total price without VAT increase from roughly 4.63 CZK / kWh to 4.70 CZK / kWh. The double tariff product (Accumulation 8), respectively. widely used in distribution tariffs D25d increase overall electricity price without VAT for 4.49 CZK / kWh at a high rate to 1.81 CZK / kWh at low. For this year, the price was at the high rate 4.47 CZK / kWh, at low CZK 1.70. The so-called. night stream like last year recorded the largest percentage increase.
For the final bill next year will be crucial but actually expected change in VAT. Should a unification of VAT rates to 17.5%, ie actually in electricity to reduce rates by 2.5%, in many cases, then the total bill could be even lower next year. If VAT is retained or are more likely to increase to 21% more expensive for sure.
It may be recalled that CEZ in the introduction in October offered a new product line of FIX, which compared letošku offers electric power was 5% lower than letošku a price guarantee until the end of 2014.Many thus actually foreshadowed the expected price reduction of electricity tariffs in common, which suggested the development of commodity prices on the exchange.
It was the development of electricity prices on the stock market still indicates the near term lower prices. During the week prices in Germany with delivery in 2013 fell to 46 EUR / MWh, ie the lowest level since April 2010. Who expected a price drop and already this year on electricity compared to other savings this year. Made it possible tariff "Moon" from CEZ reflecting the development of prices on commodity exchanges. At this rate every month this year was the price of electricity price under the normal tariff.The biggest difference was in July, when it was cheaper by almost 29%. Smallest now in January, when the differential was "only" 5%. For December is set lower by almost 15%. Due to zmiňovanému price trends on the stock market, not only in Germany but also in us a space for cheaper electricity for next year seemed to be higher. For this year, CEZ calculations based on the month of the benchmark tariff 54.33 EUR / MWh. For the next year is set at 48.43 euros / MWh, ie by more than 10% below. Despite tariff Month at least for the next period most likely to gain electricity (compared to standard tariffs) again for even better prices.
Finally, we can mention the position in electricity prices in the Czech Republic in the EU. According to the European energy portal that compared the last time in May, we were among the countries with cheaper electricity. At an annual consumption of 7.5 MWh (+ -30%), the price for us according to report 0.148 euros / kWh, ie below the EU-wide average of 0.1725 EUR / kWh. The 27 countries included are so 10th place. Cheapest prices that consumers in Bulgaria (€ 0.0823 / kWh), the most expensive in Cyprus (0.28 EUR / kWh). In neighboring Germany, the price reached 0.2406 EUR / kWh.
J. Ramakrishnan
---
---
ČEZ zlevní silovou elektřinu o 5 %, o výsledku rozhodne DPH
Diskuze a názory
Na dané téma nejsou žádné názory.