---
Markets
  |  December 05, 2012 10:51:45
CNB announced new bank stress tests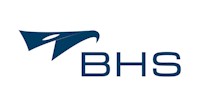 Czech National Bank (CNB) from mid-2012 reduced the frequency of publication of stress tests of the domestic banking sector to twice a year. So today was the publication of a new report, which the CNB conducted based on data from the end of 3Q horizon of development in the next 3 years.
Stress tests continue documenting sufficient resilience of the banking sector to potential negative shocks. Capitalization of the sector, according to the report remained above 8% regulatory minimum for significant stress scenario, which combines a strong negative developments in the domestic and foreign economies caused by the escalation of the financial crisis in the euro area countries. The stress scenario on the assumption reinforced extraordinary dividends in the first half of 2013 will cause a reduction in aggregate capital adequacy to a level slightly below 10%. CNB expects that the banks decide in the first half of 2013 to pay the amount of such dividends to their capital adequacy ratio was 90% of the current situation. At the aggregate level, there was a payment of approximately CZK 47 billion.
The crisis scenario "Europe in recession" in 2013 to impairment losses on the loan portfolio of banks reach 2.4% of the total (almost 54 billion CZK). The share of non-performing loans would in 2014 the population increased to almost 10% for non-financial enterprises then to 12.6%. The scenario is calculated with uncertainty about the solution to the debt crisis in the eurozone. It is assumed that there would be a devaluation of Czech banks exposures to EU countries with high government debt exceeding 60% of GDP. These losses would have totaled CZK 19.4 billion.
Several banks in the stress scenario was given to the situation of insufficient capital adequacy. Match for the purpose of capital adequacy of banks based in the Czech Republic (ie excluding foreign bank branches) to the regulatory minimum of 8% of the bank at the end of the test period have to increase regulatory capital by CZK 18.7 billion (about 0.5% of GDP ). Regarding the size of the sector, according to the CNB's not such a significant value that could jeopardize the stability of the banking sector.
The baseline scenario assumes CNB with an annual 5% decline in operating income due to falling interest margins due to increased competition, approaching the zero lower rates and the slowdown in credit growth.Mentioned scenario Europe in recession then allows for a sharp drop in operating profits, which fell on the scenario compared to the expected values ??cumulatively by 2012 to over 30%.
J. Ramakrishnan
---
Last news from the section Markets:
---
ČNB zveřejnila nové zátěžové testy bank
Diskuze a názory uživatelů na téma: ČNB zveřejnila nové zátěžové testy bank
Na dané téma nejsou žádné názory.