---
Facebook is heading to the Nasdaq 100, Nokia Lumia in China or insider trades ...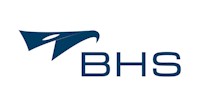 NASDAQ OMX Group (NDAQ) at night announced that with effect from 12.12. become part of the Nasdaq 100 index restricted shares of Facebook (FB). Replaces Infosys (INFY). The change applies to other sub-indices NASDAQ-100 Equal Weighted Index (Nasdaq: NDXE) and the NASDAQ-100 Technology Sector Index (Nasdaq: NDXT).
Nokia has already announced yesterday that it will sell its headquarters building in the Finnish city of Espoo for 170 million euros, which he then will rent. Today, the company announced that it has agreed with the world's largest mobile operator, China Mobile, which begins at the end of the smartphone market in China 920T Lumia the equivalent of 739 USD. The company intends to use the potential of the local market, respectively. enter the segment in the competitive fight primarily with Apple (AAPL) and Samsung. Today, while also introducing the lower series - Lumia 620 smartphone for 249 USD (excl. VAT). In January, plans to begin selling the product in Asia, followed by Europe and the Middle East.
In addition, it was announced that the joint venture Nokia Siemens Networks Services in Germany until the end of 2013 to cease its activities, affecting 1,000 employees. Nokia Siemens Networks also sells his division support company Redknee Solutions, when he intends to continue to focus solely on mobile broadband. Revenue from sales is to reach 15 million, respectively. to 25 million according to the revenue of the division in the next 3 years.Move so touched 1,200 employees. The company previously announced a significant restructuring within which indicated a reduction in jobs of 14,300 people.
Nokia shares in response to reports in its home market today strengthens by almost 7% to € 2.70 level.
The U.S. markets can certainly mention significant insider trades. The sales co-founder of Internet giant Google S.Brina however we have to get used to.Yesterday the share option program free acquired 83,334 shares immediately sold again for about 57.5 million USD. On Monday, shares sold also a member of the Board J.Doerr (19,097 shares) and Chief Corporate Development D.Drummond (189 shares).
Already at the beginning of the week have been published concerning the transactions of Amazon.com (AMZN). CEO J.Bezos on Thursday and Friday (29 and 11.30) sold a total of over 790 thousand. shares at an average rate of around $ 250. Its sales volume reached approximately 197.5 million USD. This year has sold shares in August alone (about 16.8 thousand. Shares) also for the course $ 250.
U.S. markets in addition to currently focus on daily news regarding fiscal cliff today and will monitor macro data concerning in particular the labor market - the November ADP employment change. You will actually herald Friday's unemployment report, respectively. number of jobs outside agriculture.
J. Ramakrishnan
---
---
Facebook míří do indexu Nasdaq 100, Nokia s Lumií do Číny či insider obchody…
Diskuze a názory uživatelů na téma: Facebook míří do indexu Nasdaq 100, Nokia s Lumií do Číny či insider obchody…
Na dané téma nejsou žádné názory.