---
Markets
  |  December 07, 2012 15:05:26
ECB really do anything? Yes!
President Mario Draghi on the traditional press conference after the announcement of the amount of the base rate, among other things said that the central bank has already done much of what was needed.
Exchange "hnidopichové" in this sentence would be able to find other words for the idea that more ECB already do that. But the opposite is true. When looking at the tasks and instruments of the ECB, although it may seem that many tools the central bank does not. The main mission of the European Central Bank is to maintain price stability in all euro area countries and maintain the stability of the financial system. Instruments to achieve the objectives are setting key interest rates by controlling the money supply, management of foreign exchange reserves and enabling central banks to issue banknotes.
These tasks therefore do not bank too strong mandate to deal with the economic situation in the euro area, as it does not confer powers to finance governments. Could indeed say that more ECB can not do it. A view of the recent past, however, reveals the instruments for which You can hardly find a link to the original mission of the bank. LTRO operation supplying liquidity to the markets through direct funding The government has not called (despite its clear message to banks, so that cheap money spent on bonds of indebted countries). But the program OMT providing liquidity to markets directly with government bonds of the periphery was legalized openly (perhaps because of failure LTRO, whose banks cheap money was not always used to buy government bonds). Notwithstanding the fact that the ECB is trying to alleviate the crisis and bring down market interest government bonds of endangered eurozone countries in recent years, Italian, Greek and Spanish bonds purchased directly, for which she earned harsh criticism.
These operations, whether they have been (and will) be called in any way, so they are legitimately used, although the bank is in terms of its objectives and tools should be used.Directly related to the main function of the ECB, ie maintaining price stability, but after all they have. An enormous amount of money released into circulation could increase inflationary pressures, thus endanger the said price stability. According to yesterday's inflation forecasts (le tos 2.5% in 2013 after 1.1 to 2.1% in 2014 and even 0.6 to 2.2%), however, is clearly seen that the European Central Bank on this indicator afraid.
In my opinion and in the light of these data, ie words Mario Draghi that "the central bank has already done much of what was needed," can be interpreted exactly the opposite. Exactly in the spirit of September: "Whatever It Takes!"
Mojmír Boček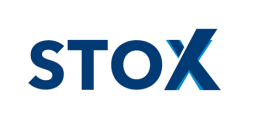 STOX.CZ zprostředkovává online obchodování na více než 80 akciových trzích prostřednictvím platformy Trader Workstation. Nabízí velmi nízké poplatky a technickou a investiční podporu v češtině. Více na www.stox.cz.
---
Last news from the section Markets:
---
Opravdu ECB udělá cokoliv? Ano!
Diskuze a názory
Na dané téma nejsou žádné názory.